EPMAN High Temperature Heat AN4-AN18 Black Fire Sleeve Fire Braid Flame Shield 1M ID:6mm-30mm Or 1/4"-9/8" EP-FHGAN
Product Code:
Reward Points:

1

Availability: 49999999
Weight:0.15 kg
You are buying on 100% Brand New of:
EPMAN High Temperature Heat AN4-AN18 Black Fire Sleeve Fire Braid Flame Shield 1M ID:6mm-30mm Or 1/4"-9/8" EP-FHGAN
Vulcan Fire Sleeve Fire Braid Flame Shield
Available Size: AN4-AN18 1/4"-9/8" X 3ft (1 Meter )
Fit for: 6mm - 30mm hose or wire
| | | | |
| --- | --- | --- | --- |
| Part NO. | Fit Pipe/ Wire ID Size | For Fuel Hose Line Size | Length |
| EP-FHGAN4 | 6mm(1/4") | AN4 | 1 Meter(3ft) |
| EP-FHGAN6 | 10mm(3/8") | AN6 | 1 Meter(3ft) |
| EP-FHGAN8 | 13mm(1/2") | AN8 | 1 Meter(3ft) |
| EP-FHGAN10 | 16mm(5/8") | AN10 | 1 Meter(3ft) |
| EP-FHGAN12 | 19mm(3/4") | AN12 | 1 Meter(3ft) |
| EP-FHGAN18 | 30mm(9/8") | AN18 | 1 Meter(3ft) |
If you order more please chose qty 2 pcs up.
20 Meters for a roll (Heat Flame Fire Resistant Fire sleeve Only , No other fitting include)
Vulcan Firesleeve hose flame shield can prevent or delay hose lines from burning from direct flame. Vulcan Firesleeve is constructed of a uniform single layer of braided fiberglass tubing impregnated with flame resistant silicone rubber.
Vulcan knitted high bulk glass fiber sleeve can withstand repeated exposures to molten steel, molten aluminum and molten glass up to 3000°F (1650°C).
Vulcan Fire Sleeves protects cable, hoses, tubing and wires from heat, flame or abrasion. High temperature silicone outer jackets and woven fiberglass braided tubing inner core. Vulcan Fire Sleeves allow continuous operating temperatures from -65 up to 500 degrees F and short term exposure up to 2,000 degrees.
The silicone coated fiberglass braids keep headers from burning plug wires and battery cables. They insulate fuel and oil lines and will not burn. Resistant to hydraulic fluids, lubricating oils, and fuels, insulates against energy loss in piping and hosing; and allows "bundling" of wires, hoses, and cables.
Vulcan Fire Sleeve offers the perfect cover to protect hydraulic hoses, pneumatic lines and wiring bundles.
All items are Brand New unless stated otherwise on the listing. We sell DIY (Do It Yourself) Items with a few exceptions. We take no responsibility in teaching you how to install. Professional installation is strongly recommended.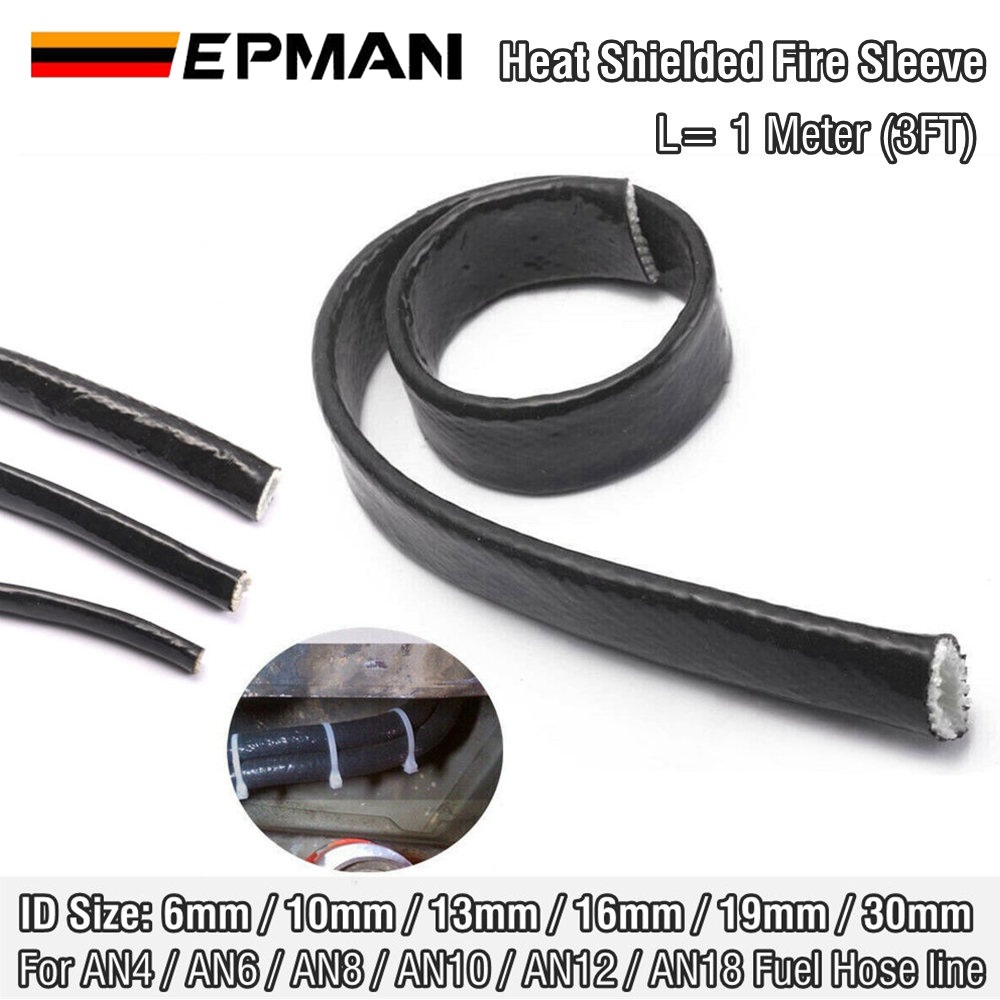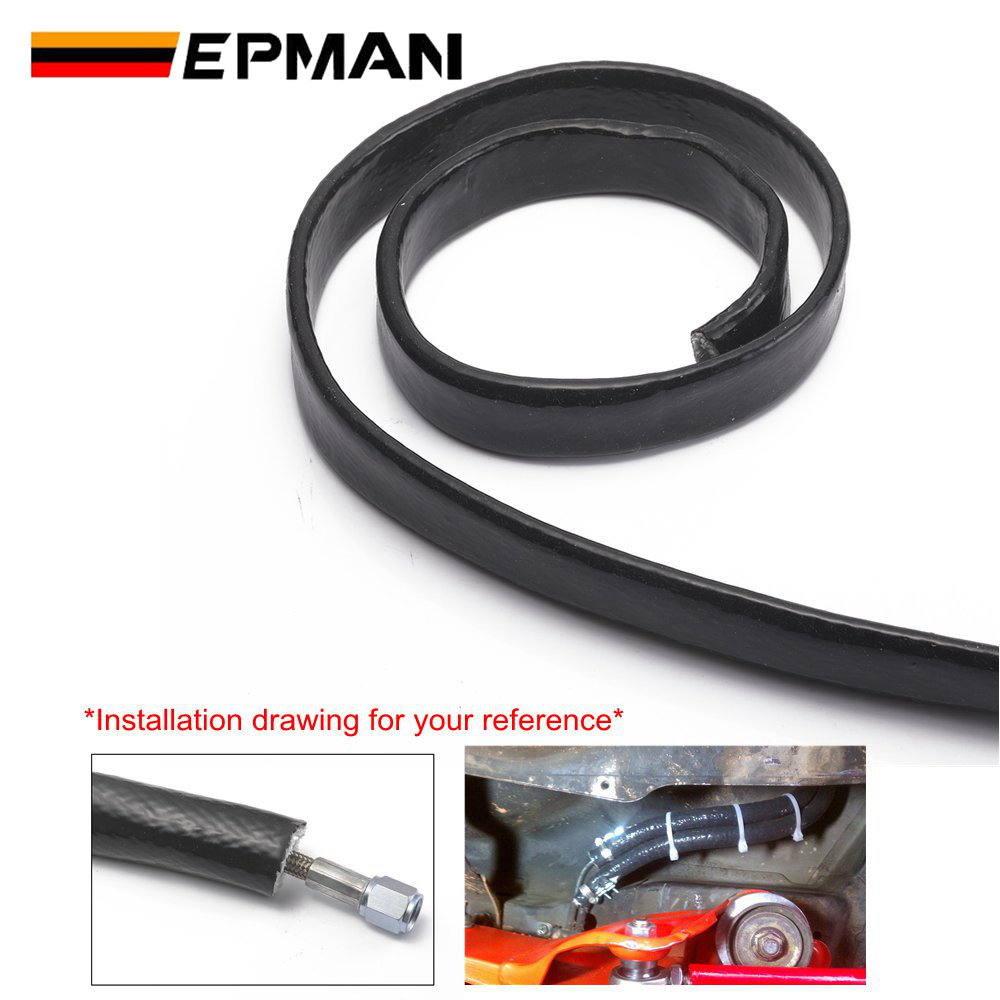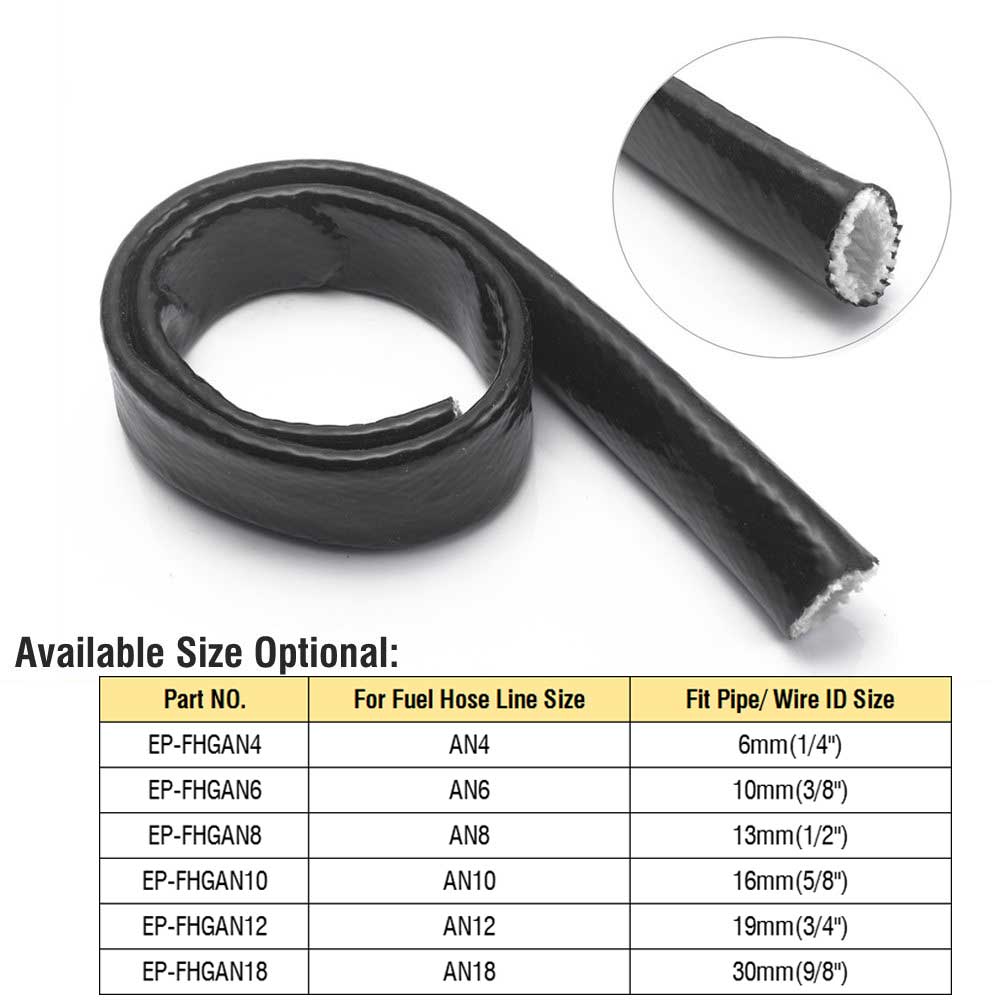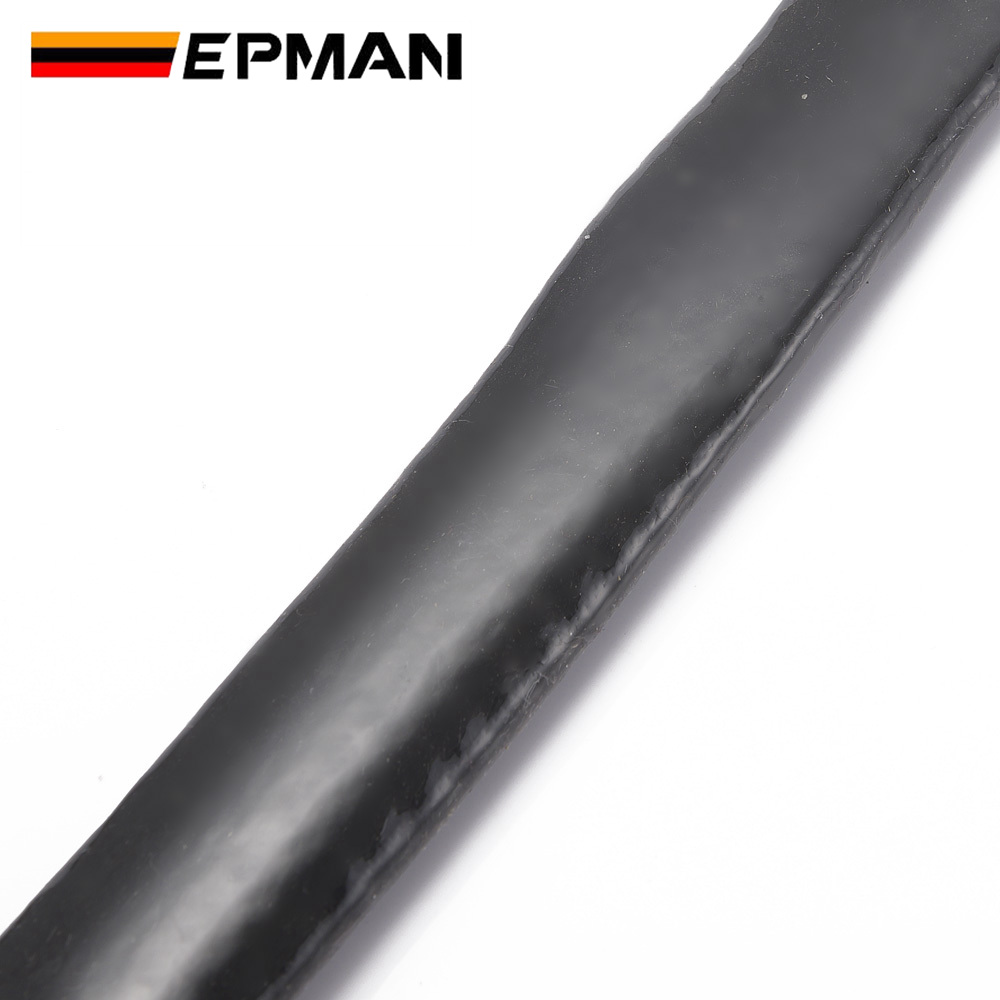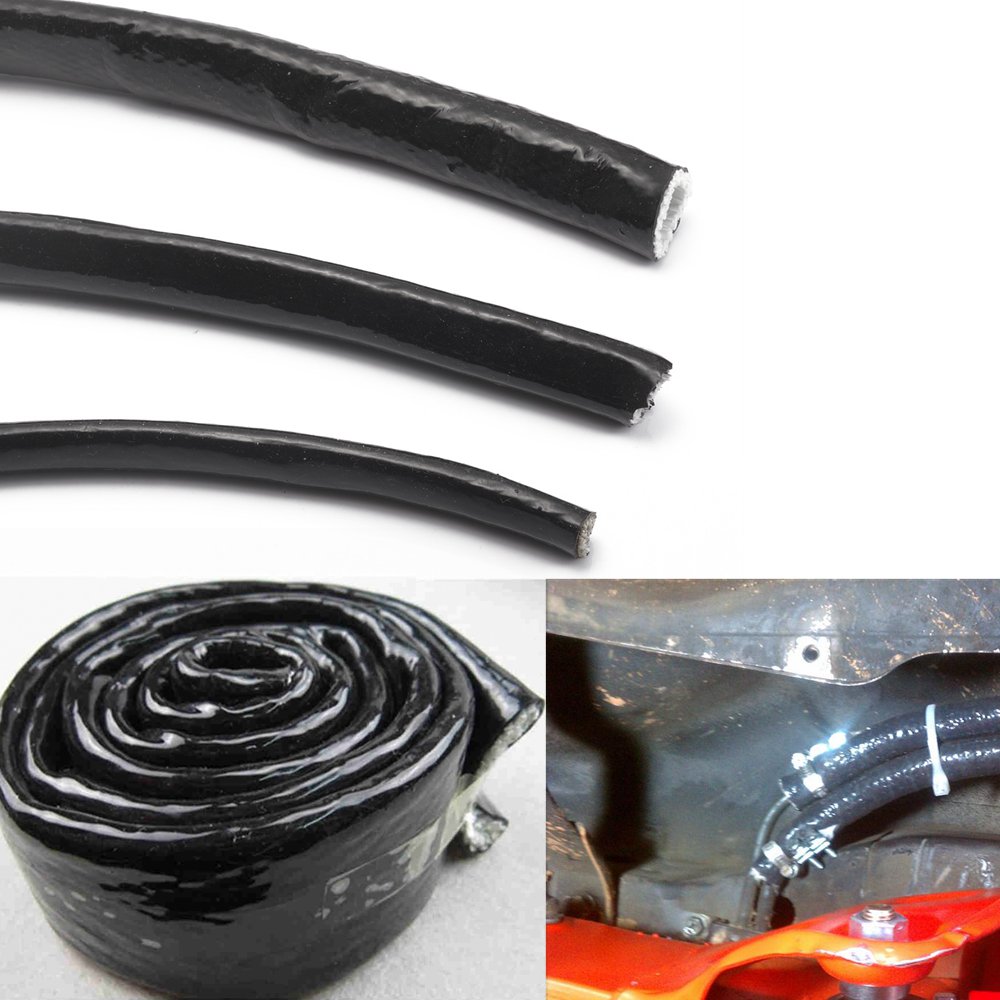 Related Products
Tags: Vulcan, Fire Sleeve, Fire Braid Flame Shield, Heat Shielded, 6mm, 1/4", 10mm, 3/8", 13mm, 1/2", 16mm, 5/8", 19mm, 3/4", 30mm, 9/8", AN4, AN6, AN8, , AN10, AN12, AN18, EP-, FHGAN4, FHGAN6, FHGAN8, FHGAN10, FHGAN12, FHGAN18