EPMAN 1Pair/Unit 43mm-113mm Stainless Steel Silicone Turbo Hose Coupler T Bolt Super Clamp Kit EP-KG
Product Code:
Reward Points:

1

Availability: 49999884
Weight:0.15 kg
You are buying on 100% Brand New of:

EPMAN 1Pair/Unit 43mm-113mm Silicone Turbo Hose Coupler T Bolt Super Clamp Kit EP-KG

100% Brand New Items, Never Used Or Installed
High Quality Clamps Made For Durablity And Strength
A Must For Any High boost Turbocharger, Supercharger, Intercooler System or Intake System
Replacement For Any Missing Or Damaged Clamps
Material:Stainless Steel
Available Size:
43mm-49mm/ 47mm-57mm/ 54mm-62mm/ 60mm-68mm/ 67mm-75mm/ 73mm-81mm/ 79mm-87mm/ 92mm-100mm

/ 105mm-113mm
(
Please choose the correct size before ordering
)
Part NO.

Inner Diameter

Part NO.

Inner Diameter

EP-KG43

43mm-49mm

EP-KG73

73mm-81mm

EP-KG47

47mm-57mm

EP-KG79

79mm-87mm

EP-KG54

54mm-62mm

EP-KG92

92mm-100mm

EP-KG60

60mm-68mm

EP-KG105

105mm-113mm

EP-KG67

67mm-75mm
Application:
Universal - Not A Direct Bolt On Item.
Perfect for DIY Turbo, Intercooler, Intake, Turbo Charger Projects!
Package:
1pair(2pcs) T-bolt clamp
All items are Brand New unless stated otherwise on the listing. We sell DIY (Do It Yourself) Items with a few exceptions. We take no responsibility in teaching you how to install. Professional installation is strongly recommended.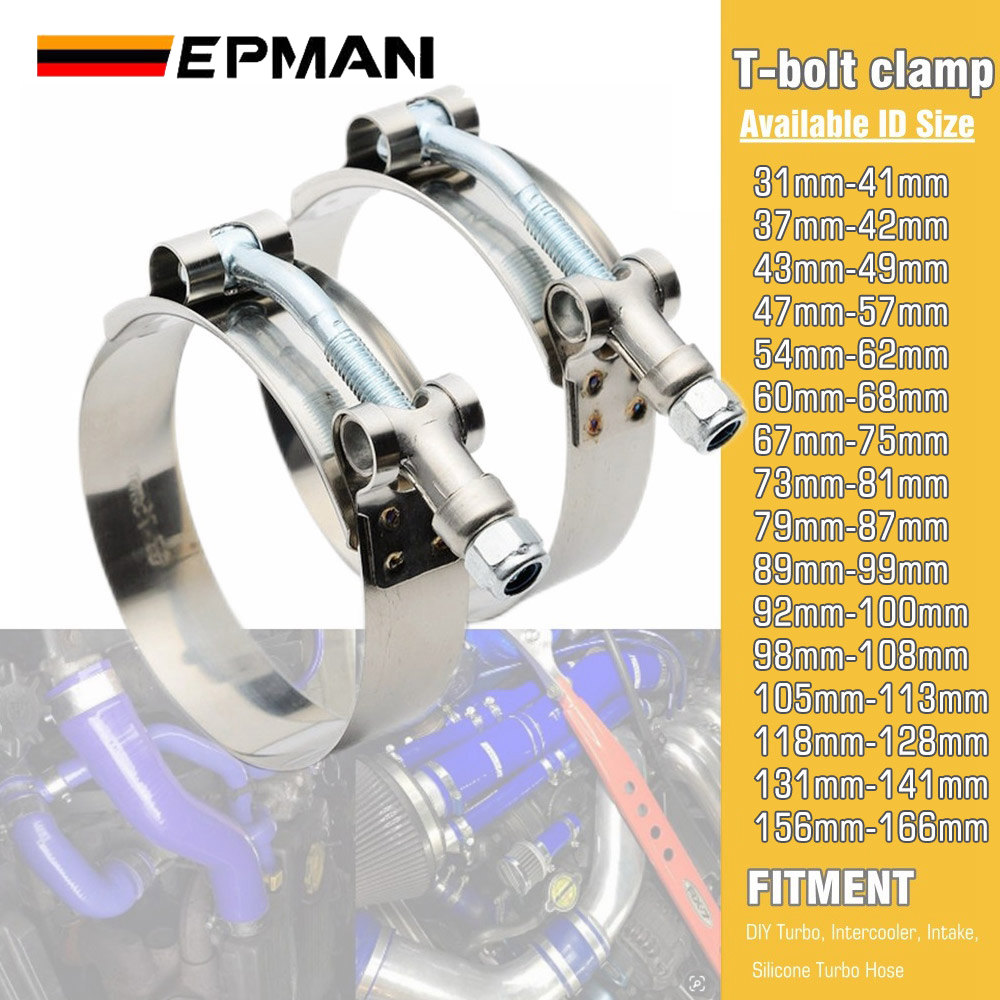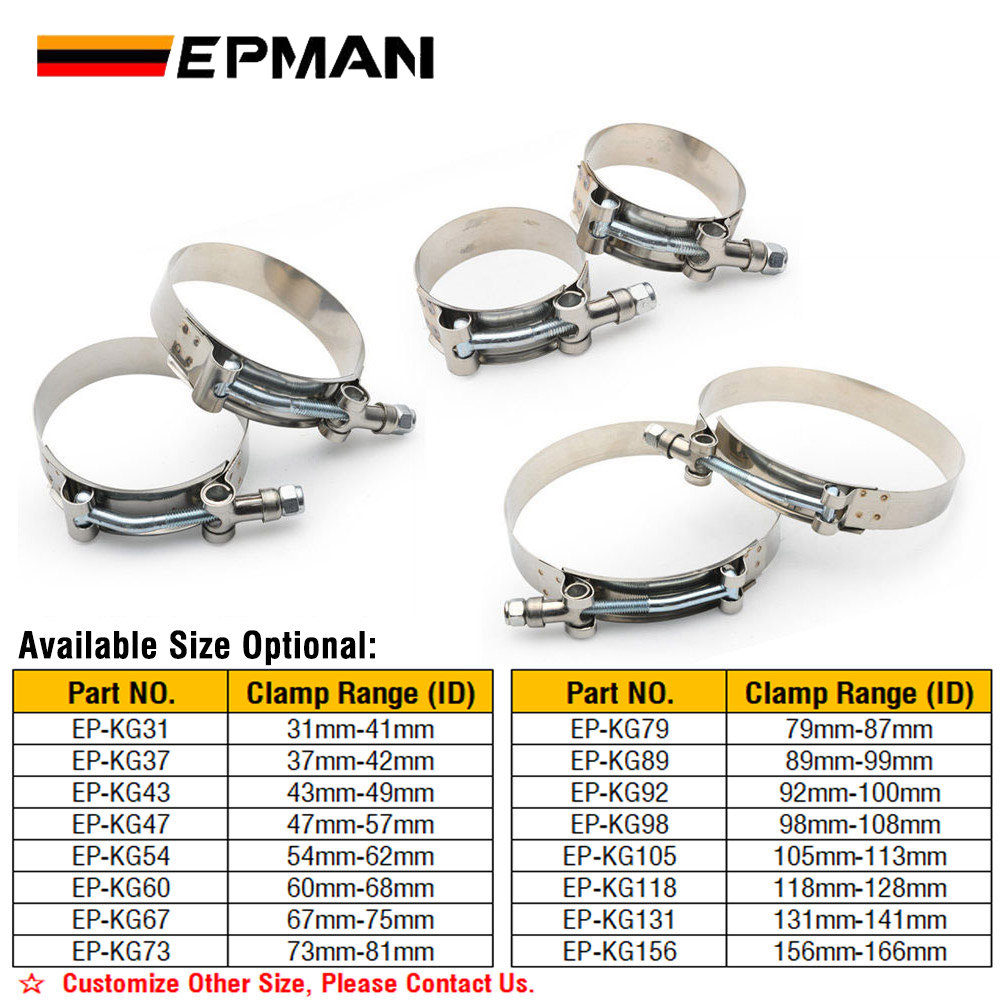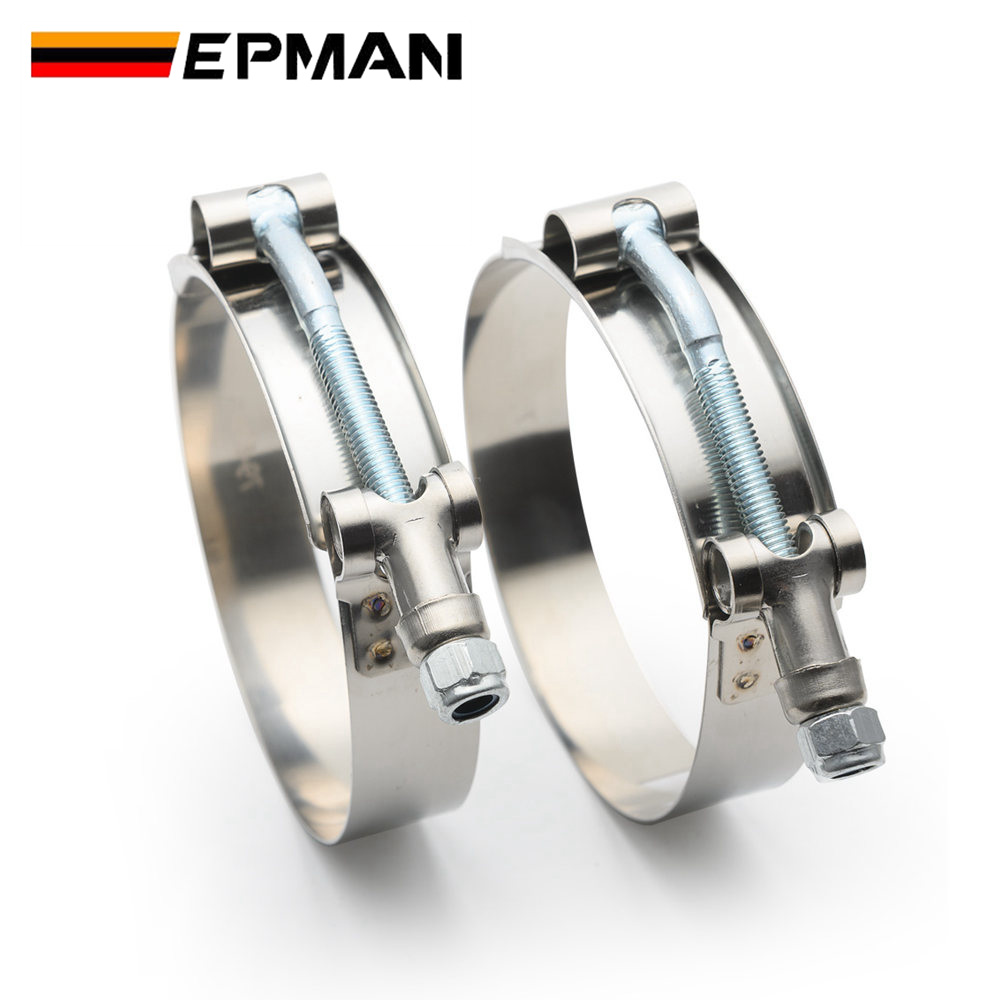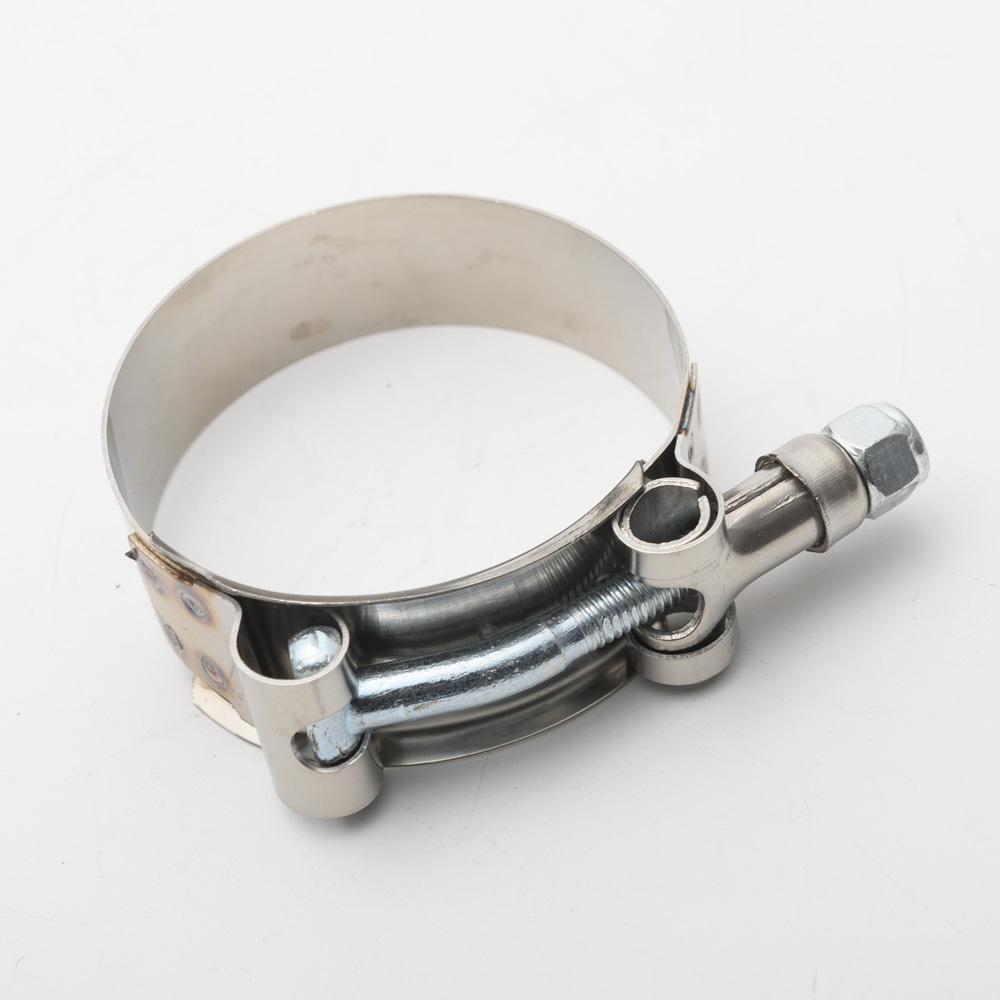 Related Products
Tags: T-Bolt Clamp, Intercooler Pipe T Bolt Clamp, 43mm-49mm, 47mm-57mm, 54mm-62mm, 60mm-68mm, 67mm-75mm, 73mm-81mm, 79mm-87mm, 92mm-100mm, 105mm-113mm