You are buying on 100% Brand New of:

EPMAN Silicone Hump Coupler Hose EP-SSTF
Specification:
Thickness of wall: 4.5±0.5 mm, 4 ply reinforced

Length: 3 inches (76 mm)

Bursting Pressure: 2Mpa

Working Pressure: 0.3Mpa (43.5 PSI) to 0.9Mpa (130.5 PSI)

Working Temperature: -76°F (-60°C ) to +500°F (+260°C)
Application for Universal: Basic replacement, Custom Turbo, Supercharger charge piping set up, custom compressor, inlet for turbocharged and supercharged cars, vehicles, boats etc.
Attention: Please note : This item is not suitable for fuel or oil transfer.
Part NO.
ID

EP-SSTF25

25mm

EP-SSTF32

32mm

EP-SSTF38

38mm

EP-SSTF45

45mm

EP-SSTF51

51mm

EP-SSTF57

57mm

EP-SSTF60

60mm

EP-SSTF63

63mm

EP-SSTF70

70mm

EP-SSTF76

76mm

EP-SSTF80

80mm

EP-SSTF83

83mm

EP-SSTF89

89mm

EP-SSTF102

102mm
Remark :
1,Other color need M.O.Q 10PCS up (for one color).
2,Customized brand need to pay additional cost.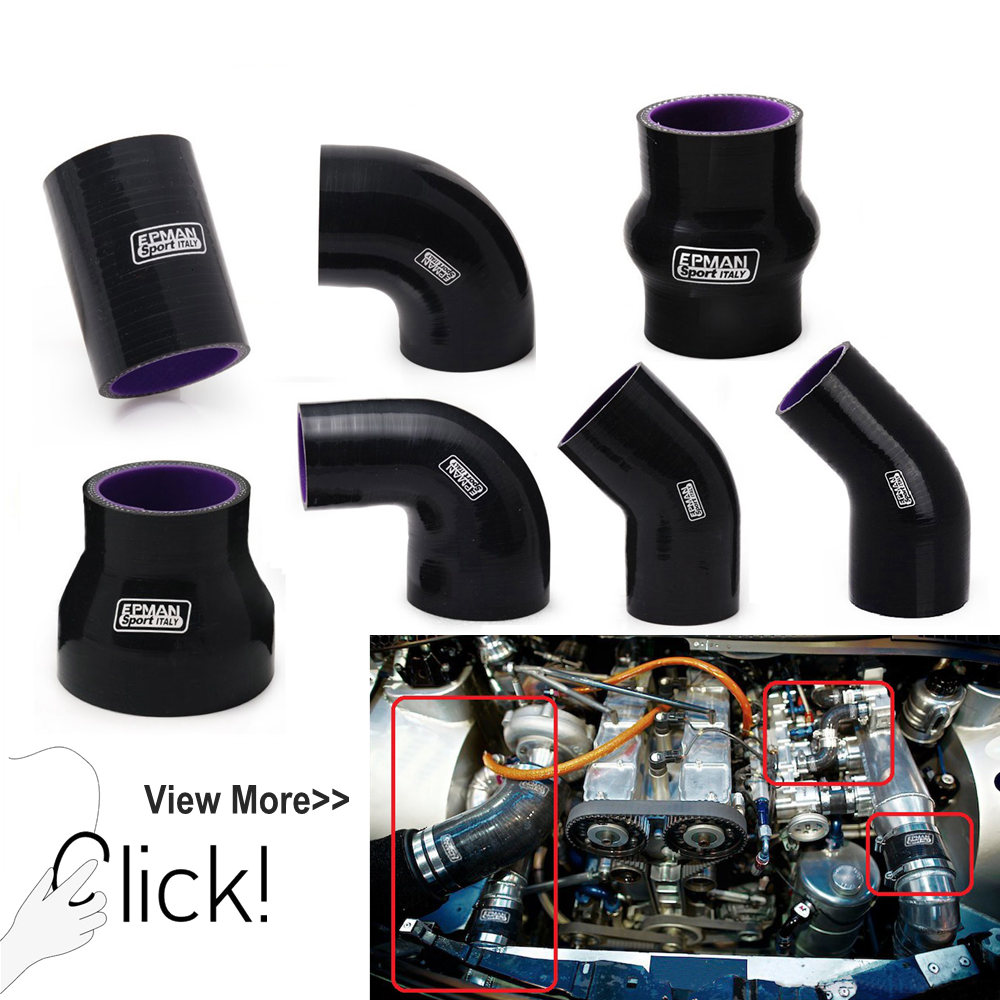 All items are Brand New unless stated otherwise on the listing. We sell DIY (Do It Yourself) Items with a few exceptions. We take no responsibility in teaching you how to install. Professional installation is strongly recommended.