EPMAN K Series Tucked Fuel Line Kit For Honda Civic Integra Feed Return Line K20 K24 Fuel Set EPFLK20HD
Product Code: EPFLK20HD
Reward Points:

19

Availability: 5000000
Weight:0.70 kg
You are buying on 100% Brand New of:

EPMAN K Series Tucked Fuel Line Kit For Honda Civic Integra Feed Return Line K20 K24 Fuel Set EPFLK20HD
Fit for K20 K24 Engine Swap
Hose - We use high quality nylon sheeting reinforced by a layer of stainless steel. Strength and flexibility.
Fittings - Anodized polished black reusable hose engines make from 6061 aluminum.
Filter - e85 compatible mini filter with a replaceable 30 Micron Bronze filter element. Viton Seals
Design - No cavitation - uses full flow fittings on all of our kits to prevent cavitation of fuel and to provide consistent pressure with no restrictions.
Compare this to other kits on the market with sharp 90 degree bends coming off the filter.
* Tucked Fuel Line Kit for K-Series Conversions in EG/EK/DC Chassis.

6AN Stainless steel nylon wrapped hose
1 e85 mini inline Fuel Filter
1 Fuel Rail to AN Adapter
2 Hardline to AN Adapter Fittings
As the product is used for vehicle modification, there is no single installation standard.
Please install it in a professional car shop.

All items are Brand New unless stated otherwise on the listing. We sell DIY (Do It Yourself) Items with a few exceptions. We take no responsibility in teaching you how to install. Professional installation is strongly recommended.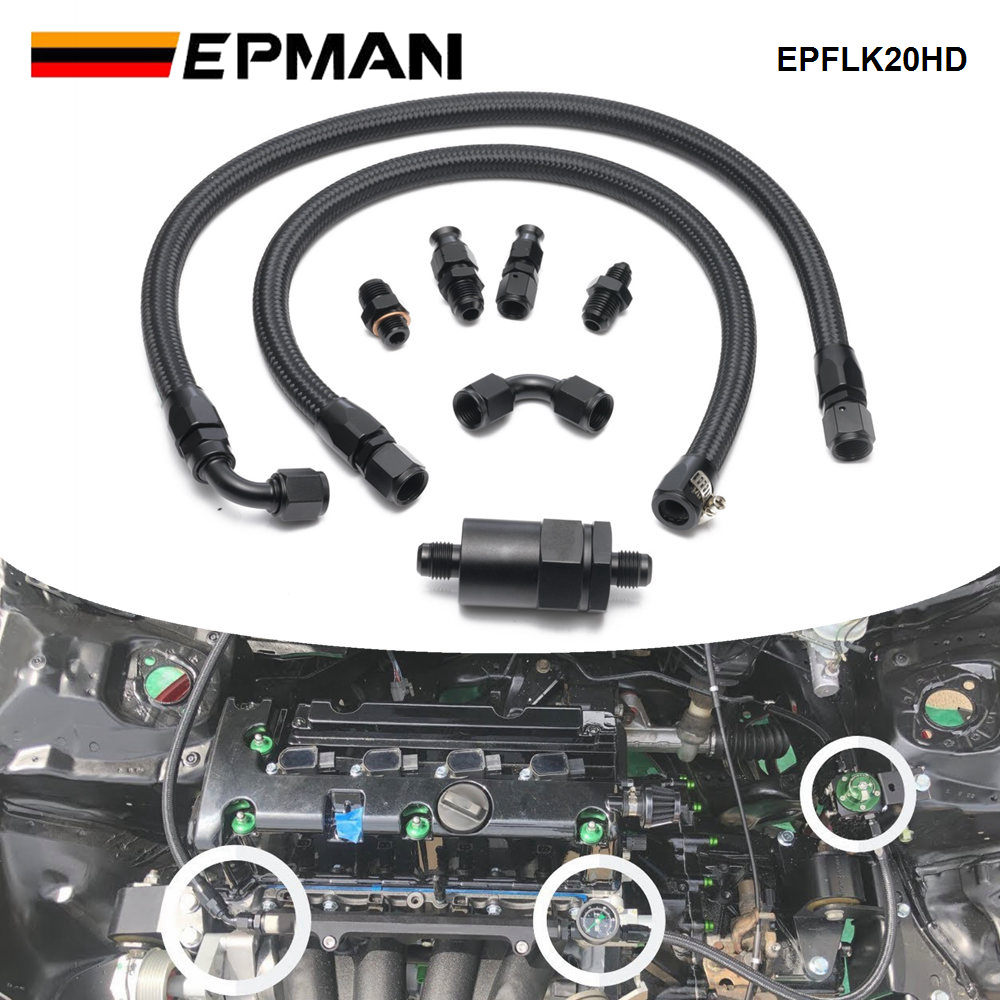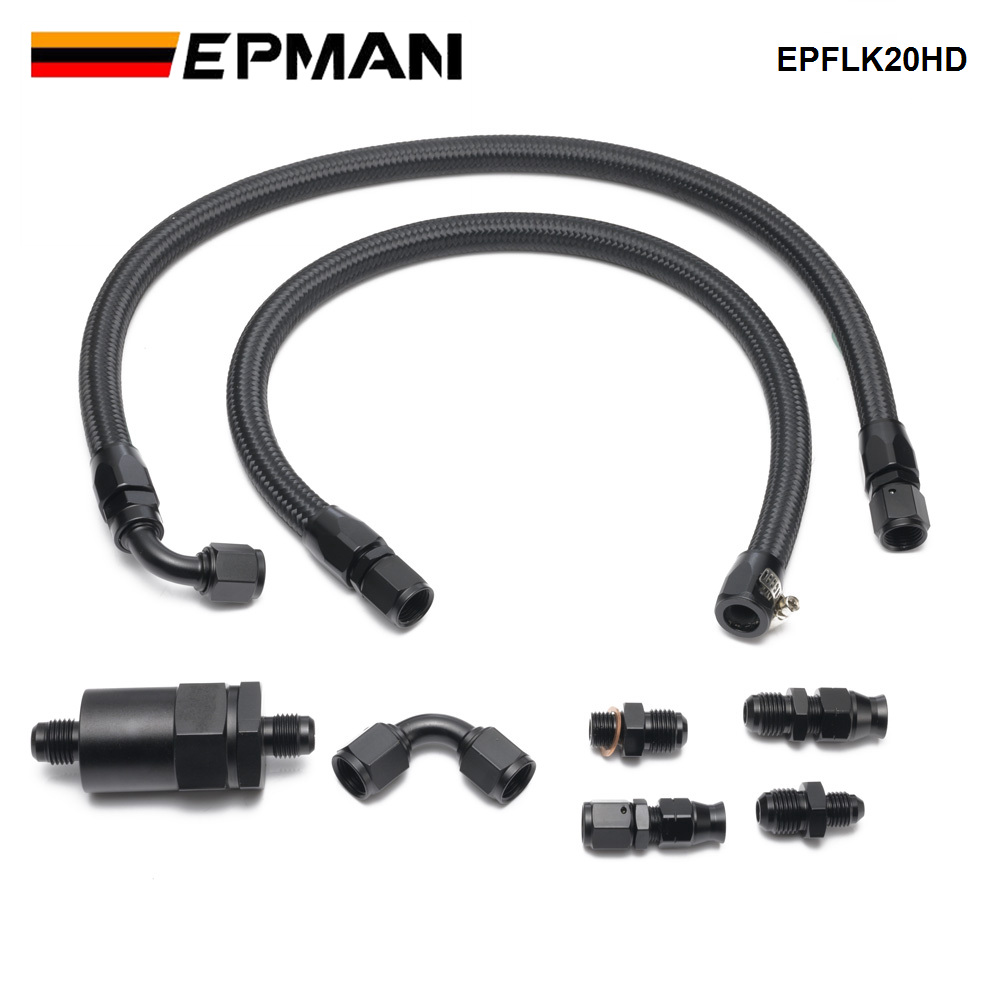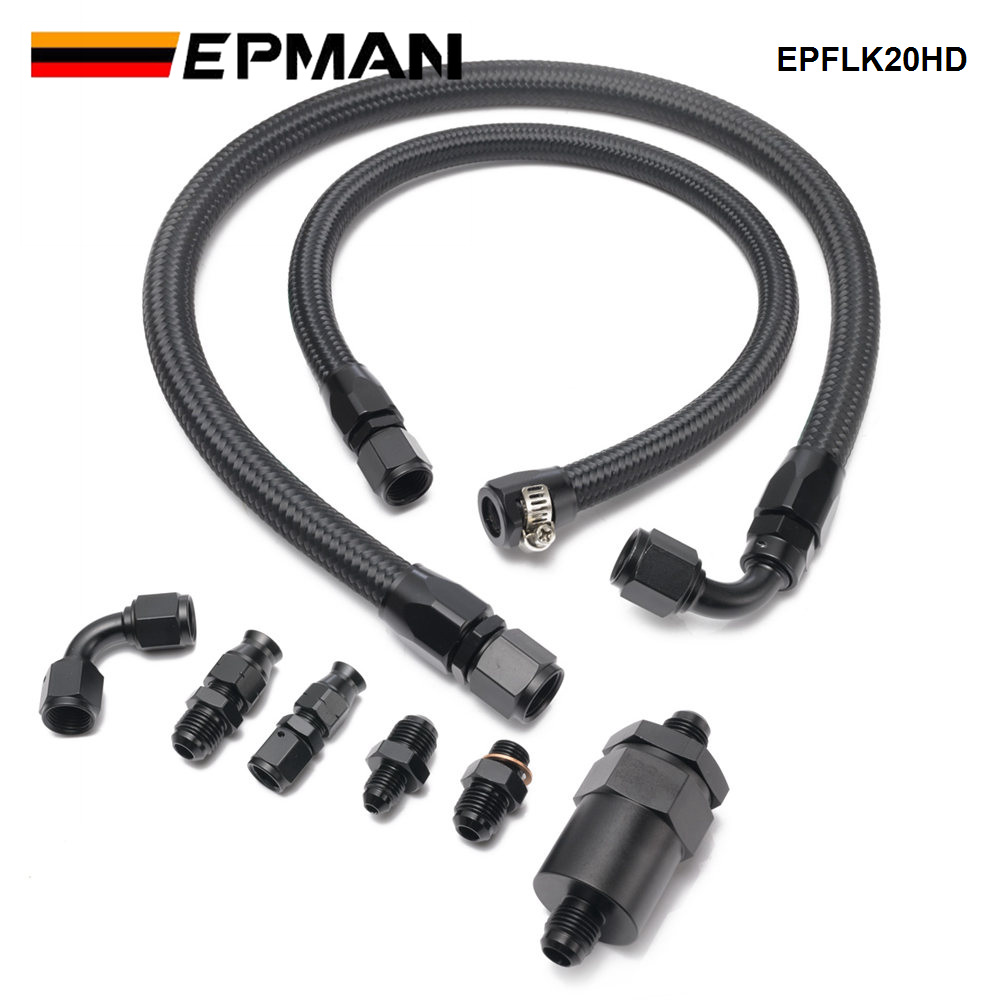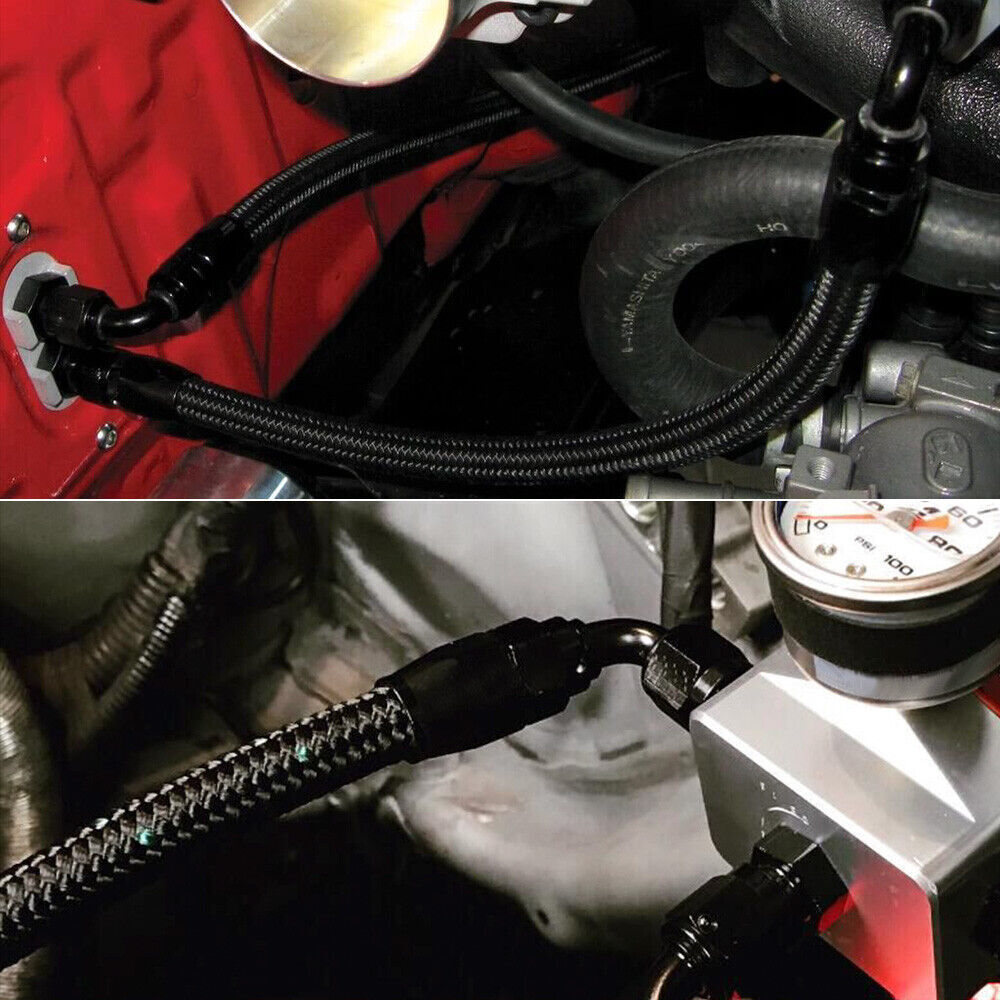 Related Products
Tags: 6AN Filter Fuel Line Hose, 6AN Braided Hose, Tucked Fuel Line Kit, For K Series, For Honda