EPMAN Aluminum 6AN Or 8AN Male Flare to 3/8" Or 5/16" SAE Quick Disconnect Female Fitting Adapters Oil Fuel Adapter EPJTAN-K
Product Code: EPJTAN-K
Reward Points:

1

Availability: 5000000
Weight:0.10 kg
You are buying on 100% Brand New of:

EPMAN Aluminum 6AN Or 8AN Male Flare to 3/8" Or 5/16" SAE Quick Disconnect Female Fitting Adapters Oil Fuel Adapter EPJTAN-K

Aluminum Male Flare to Quick-Disconnect Female Fitting Adapters
Machined from 6061-T6 Aluminum
Blue anodized for great appearance and anti-corrosion
Type: Quick-Disconnect Female Push-On Fitting

Package: 1 pc Blue Fitting

Available Fitting Adapters Size Specs:
* Part No. : EPJTAN6516K Size: 6AN Male to 5/16"
* Part No. : EPJTAN638K Size: 6AN Male to 3/8"
* Part No. : EPJTAN8516K Size: 8AN Male to 8/16"
* Part No. : EPJTAN838K Size: 8AN Male to 3/8"

Application:
Universal(Workable With All Braided Or Nylon Braided Fuel / Oil / Gas / Water/ Fluid/ Air Line)
The larger 3/8" tube is the pressure inlet from the pump. The smaller 5/16" tube is the return to the tank.
Quick connectors offer an easy and economical assembly.
They require only a simple push together assembly, while providign a durable, high performance coupling for fluid system connections.

The EPMAN adapter accessories can fit your inventory return line and the supply line of EPMAN fuel filter and fuel rail. It can be applied to EPMAN regulators, fuel lines, fuel rails and any other metal pipes that match the size of the fuel line adapter.bringing you a lot of convenience.

All items are Brand New unless stated otherwise on the listing. We sell DIY (Do It Yourself) Items with a few exceptions. We take no responsibility in teaching you how to install. Professional installation is strongly recommended.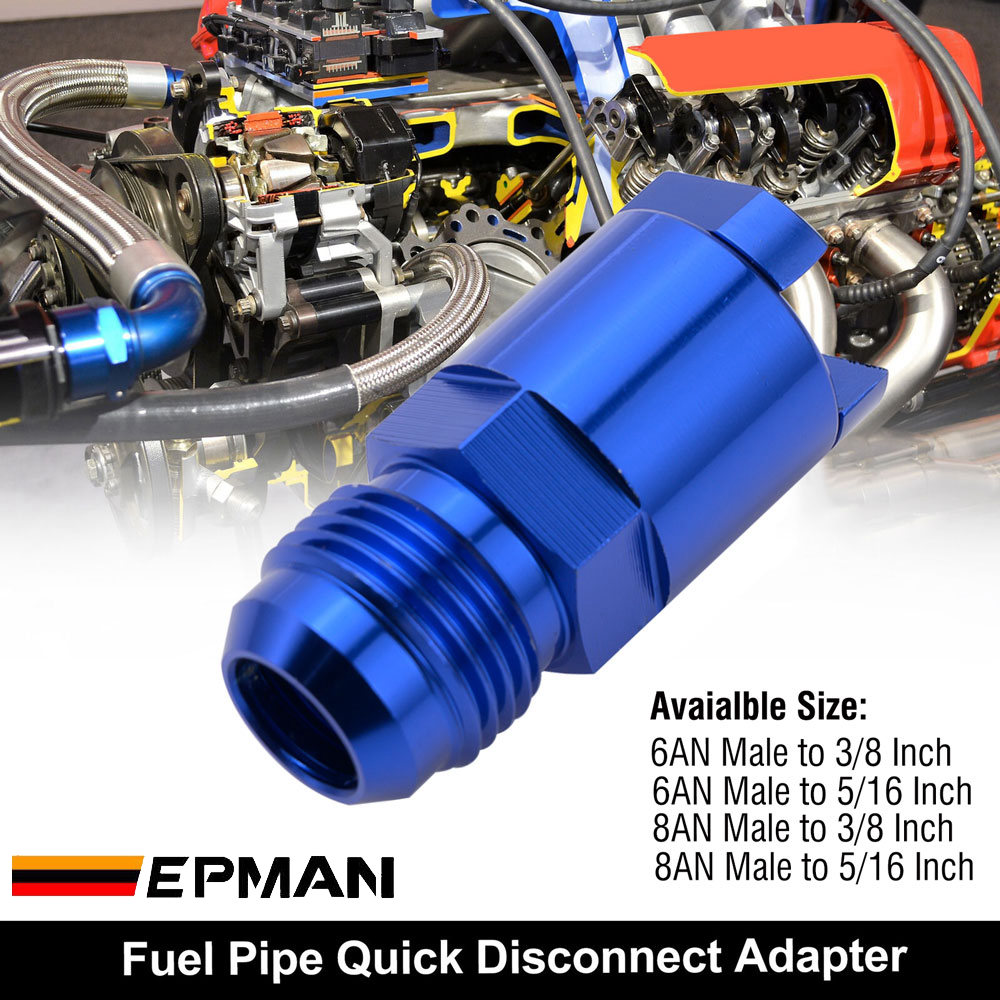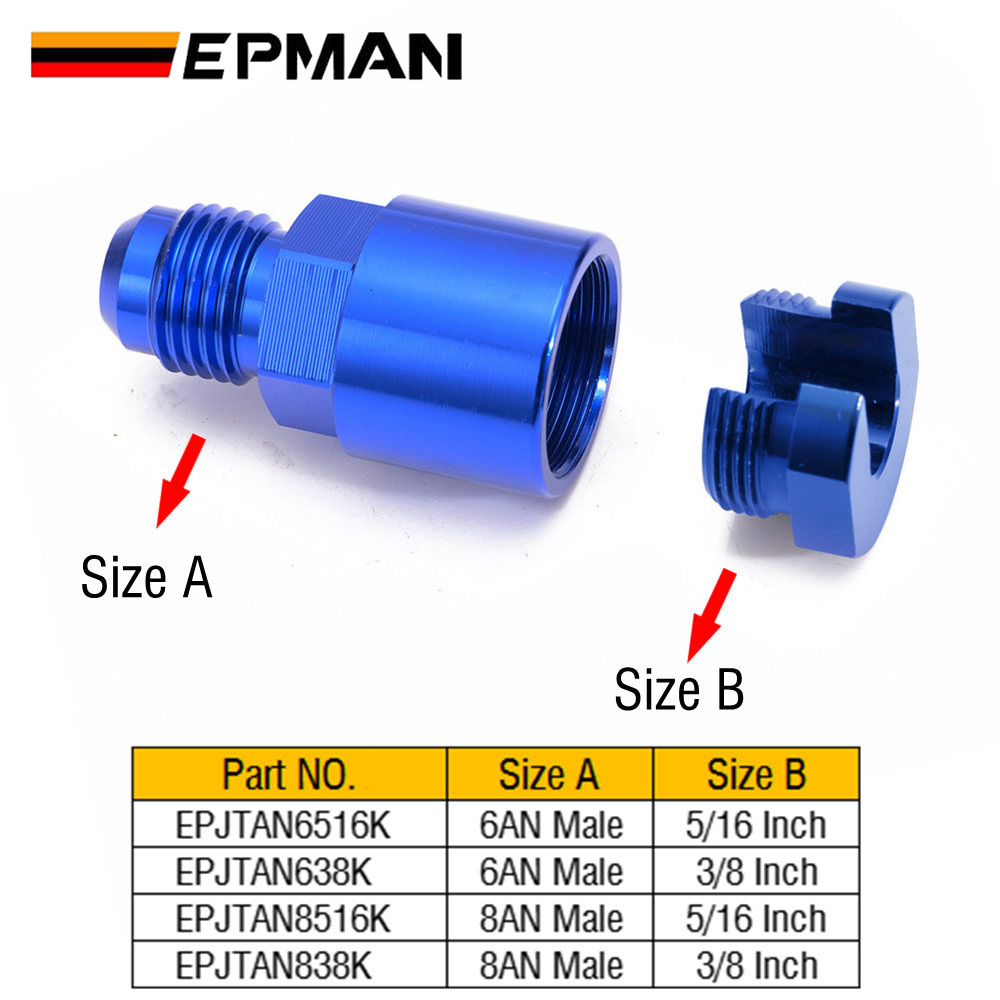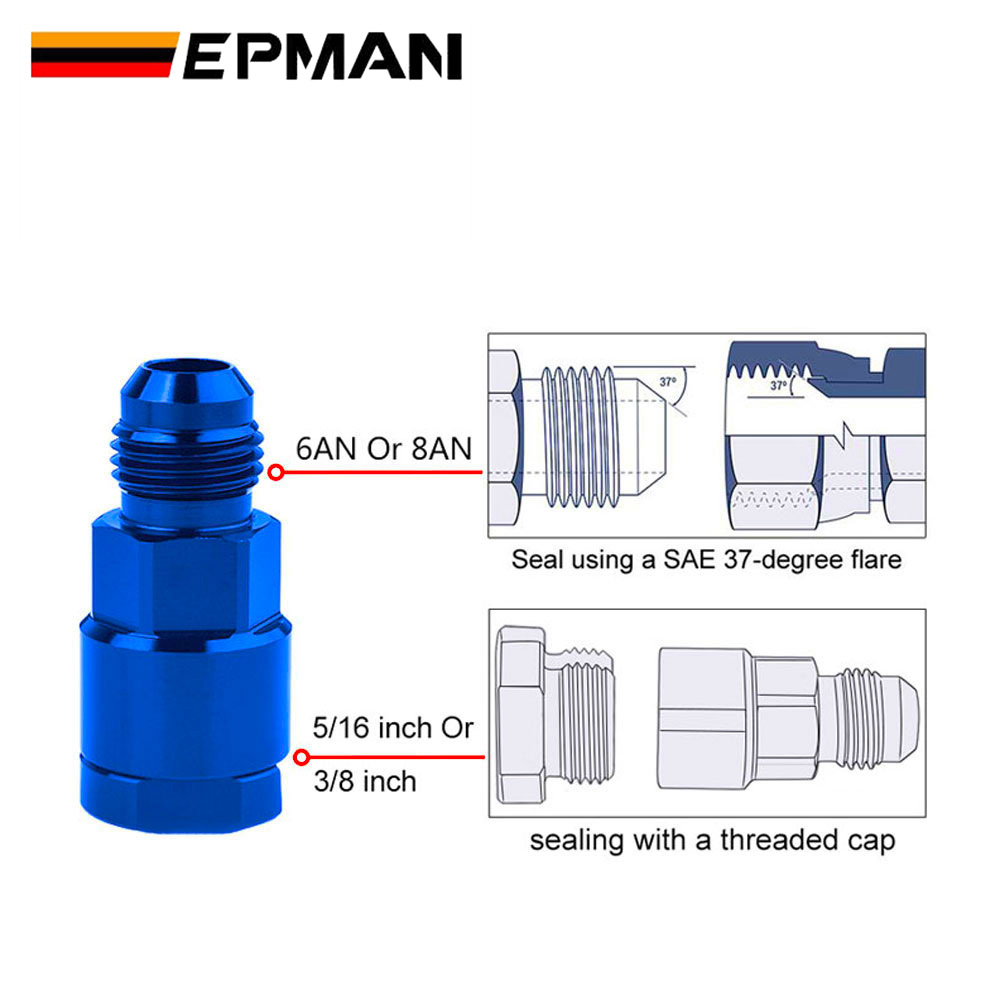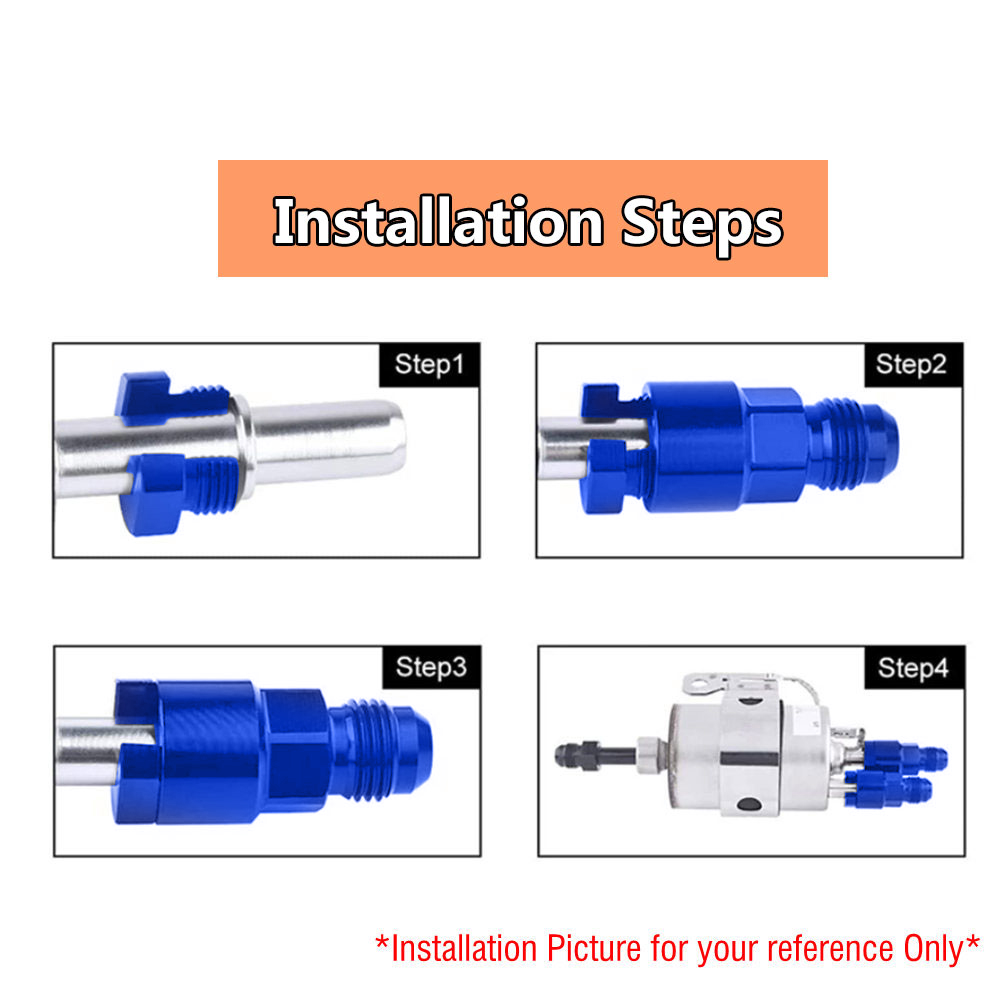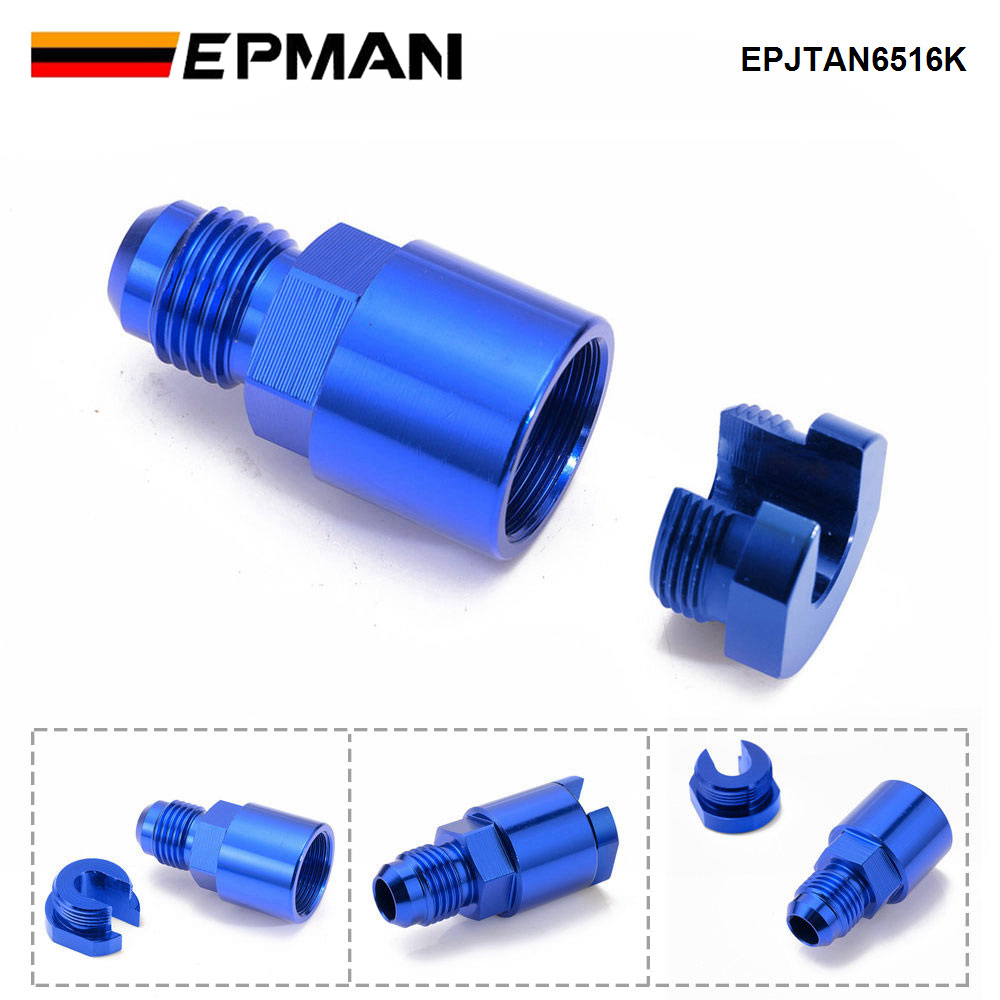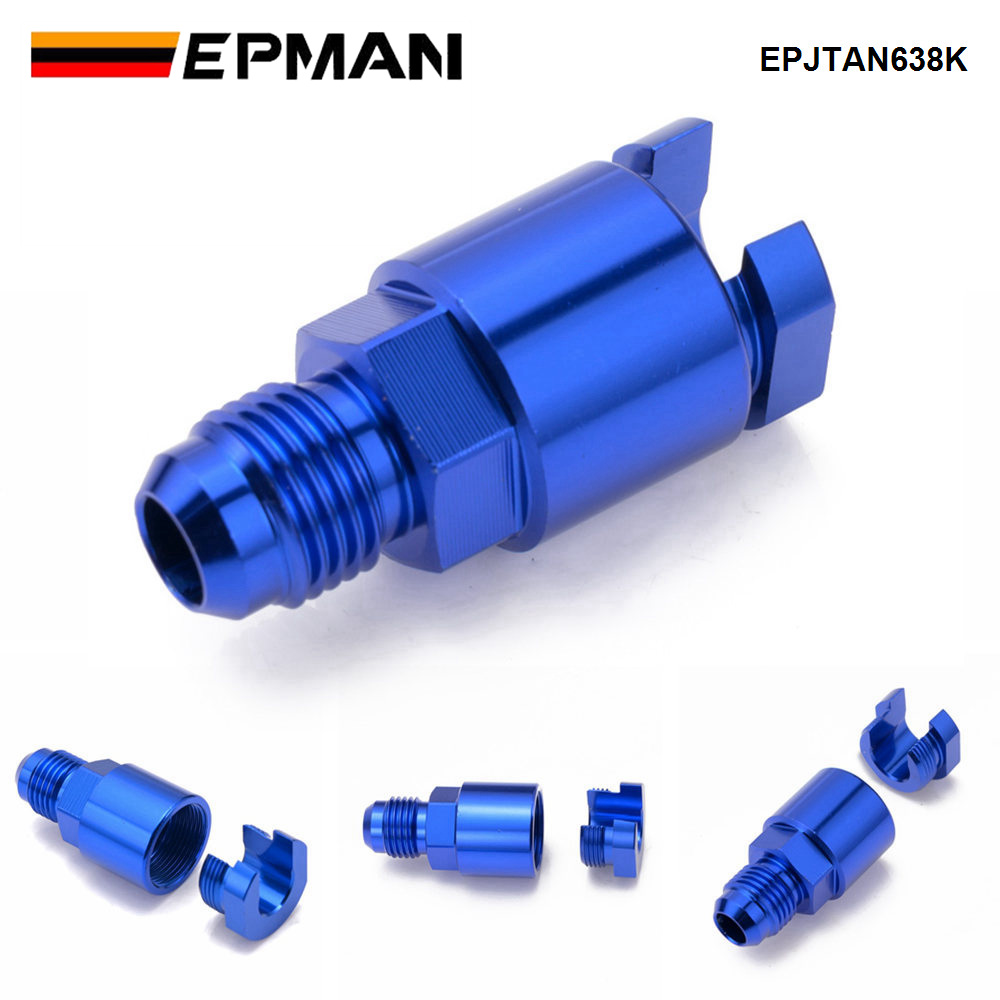 Related Products
Tags: Fitting adapters, quick connect, fuel fitting, pipe connector