You are buying on 100% Brand New of:
EPMAN Quick Release Clamp Performance HD Clamp System Assembly For 2.0",2.5",3.0",3.5",4.0",5.0"OD Throttle Body Intercooler Pipe Turbo Etc EPSSKB
DETAILS
The New EPMAN Performance HD Clamp Assembly is the next step in the evolution of our popular suite of modular, flexible connectors ideal for turbo intake charge piping.
The HD Clamp Assembly package includes:
- Solid Billet 6061 Aluminum Clamp construction
- Two (2) Aluminum Weld Ferrules (with O-rings)
- One (1) Union Sleeve
- One (1) Locking Pin
Burst pressure rating of 800 PSI
Withstands up to 400 deg F
Available Size: 2.0"/2.5"/3.0"/3.5"/4.0"/5.0"(Please choose the correct size before ordering)

* Part No.: EPSS51KB ID Size: 2.0"/ 51MM
* Part No.: EPSS63KB ID Size: 2.5"/ 63MM
* Part No.: EPSS76KB ID Size: 3.0"/ 76MM
* Part No.: EPSS89KB ID Size: 3.5"/ 89MM
* Part No.: EPSS102KB ID Size: 4.0"/ 102MM
* Part No.: EPSS127KB ID Size: 5.0"/ 127MM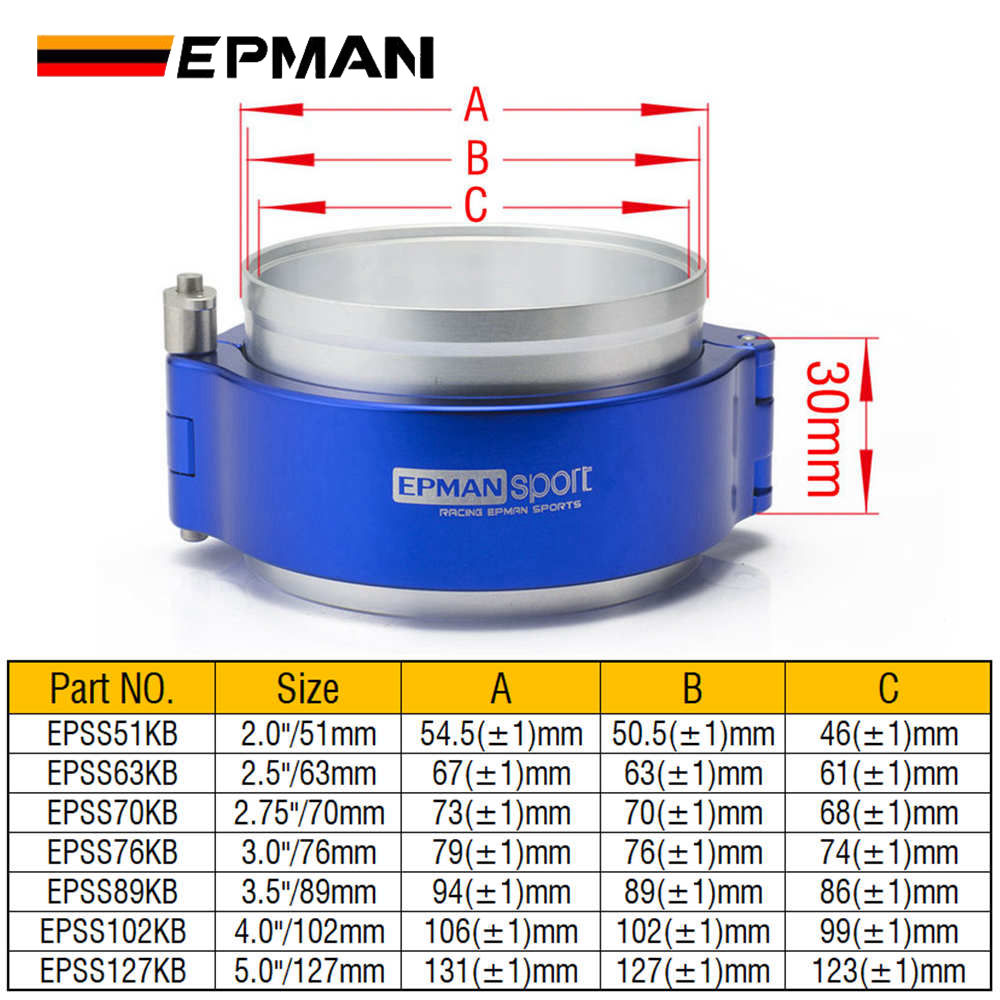 Application :
Universal - Not A Direct Bolt On Item
For Turbo Exhaust Downpipes Piping
For Throttle Body for Intercooler Pipe
For Turbo System Assembly
For Radiator Hoses

The HD Clamp Assembly is currently available for use with 2", 2.5", 3", 3.5", 4" and 5" OD tubing.

Please allow little error due to manual measurement. Thanks for your understanding.
All items are to be fitted by a professional and no instructions are included for this reason.
Professional fitment is mandatory

All items are Brand New unless stated otherwise on the listing. We sell DIY (Do It Yourself) Items with a few exceptions.
We take no responsibility in teaching you how to install. Professional installation is strongly recommended.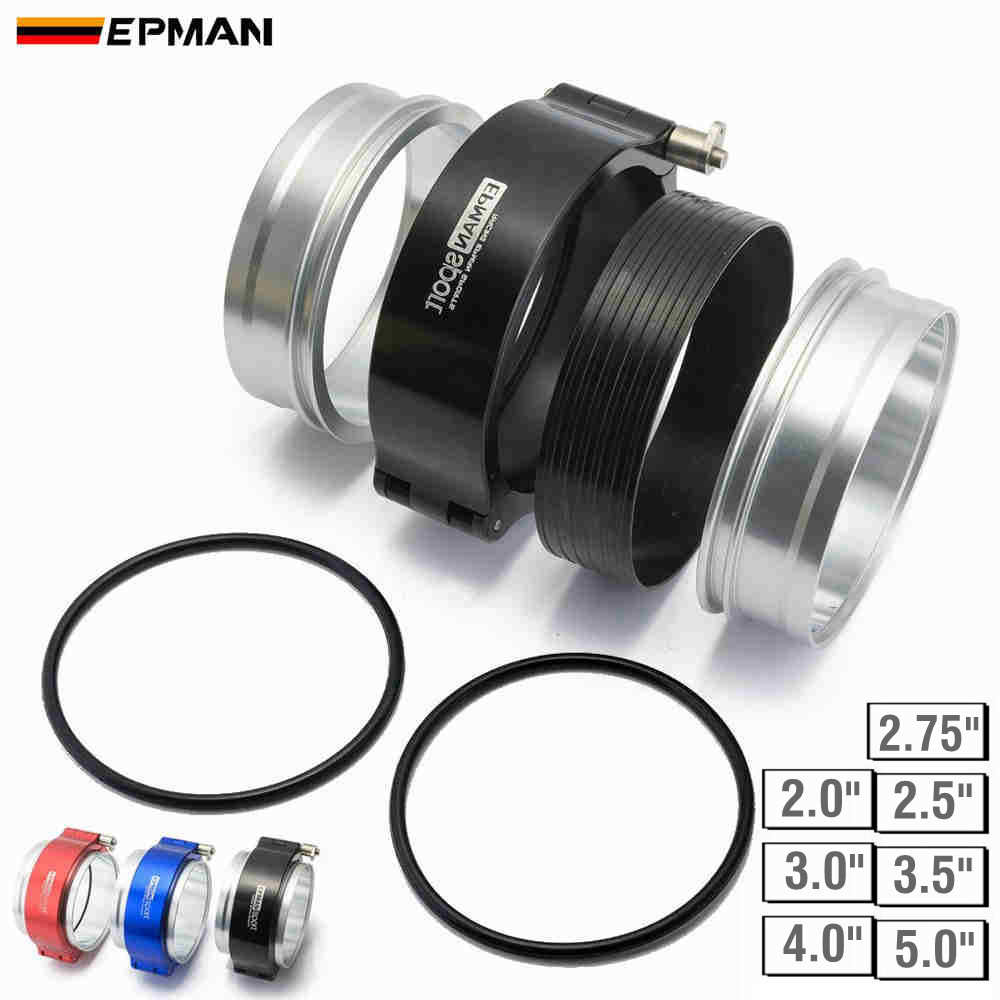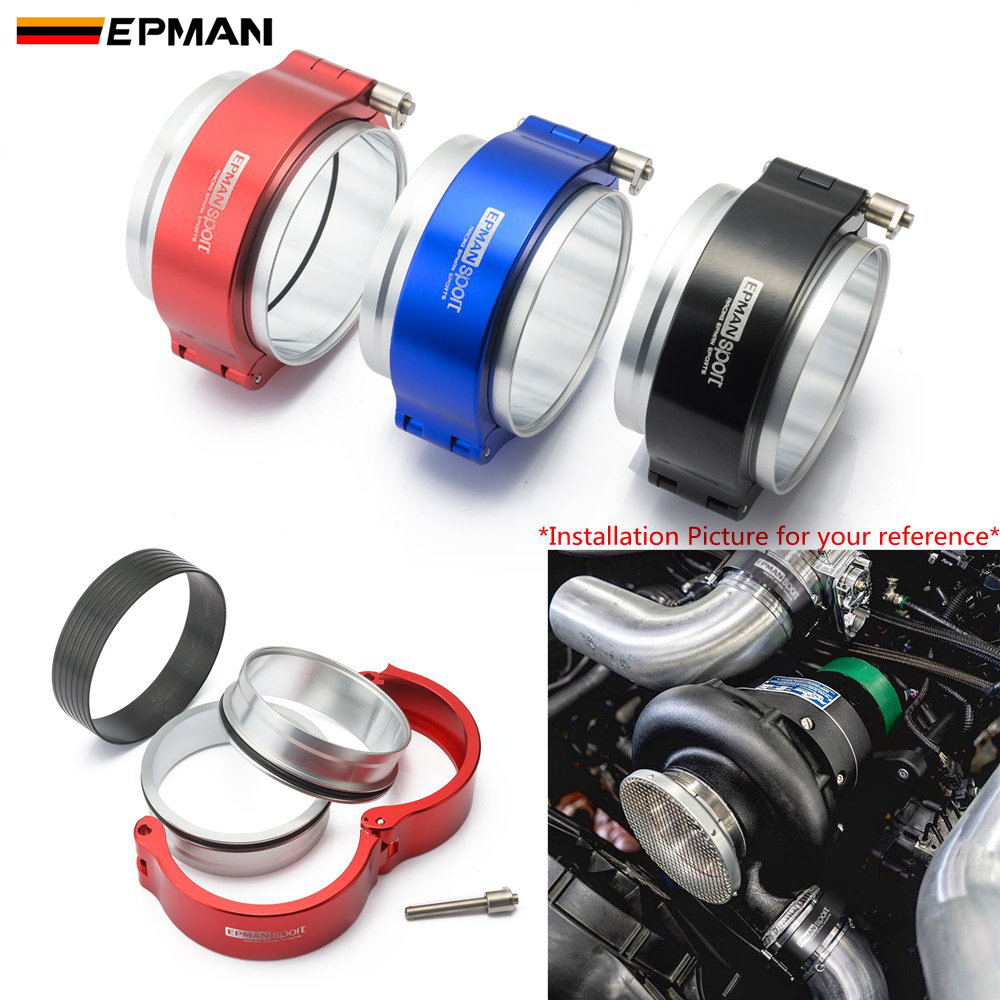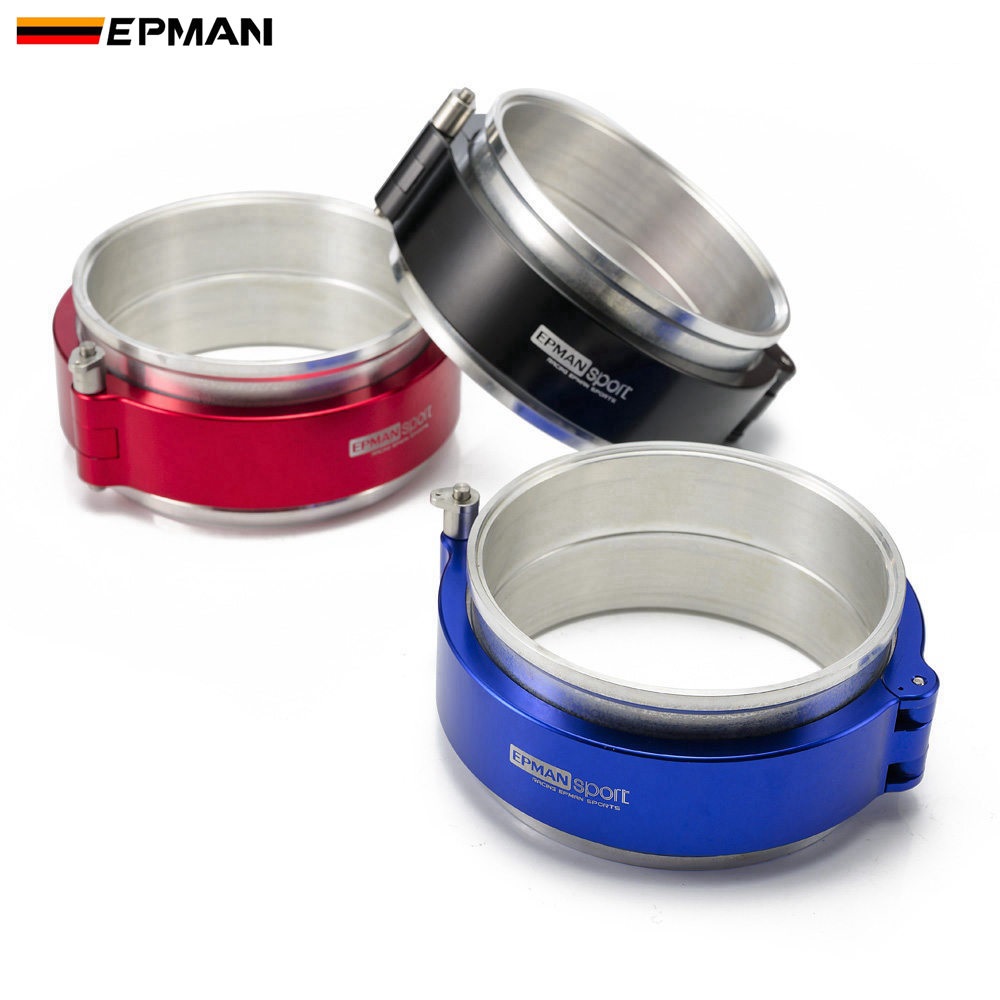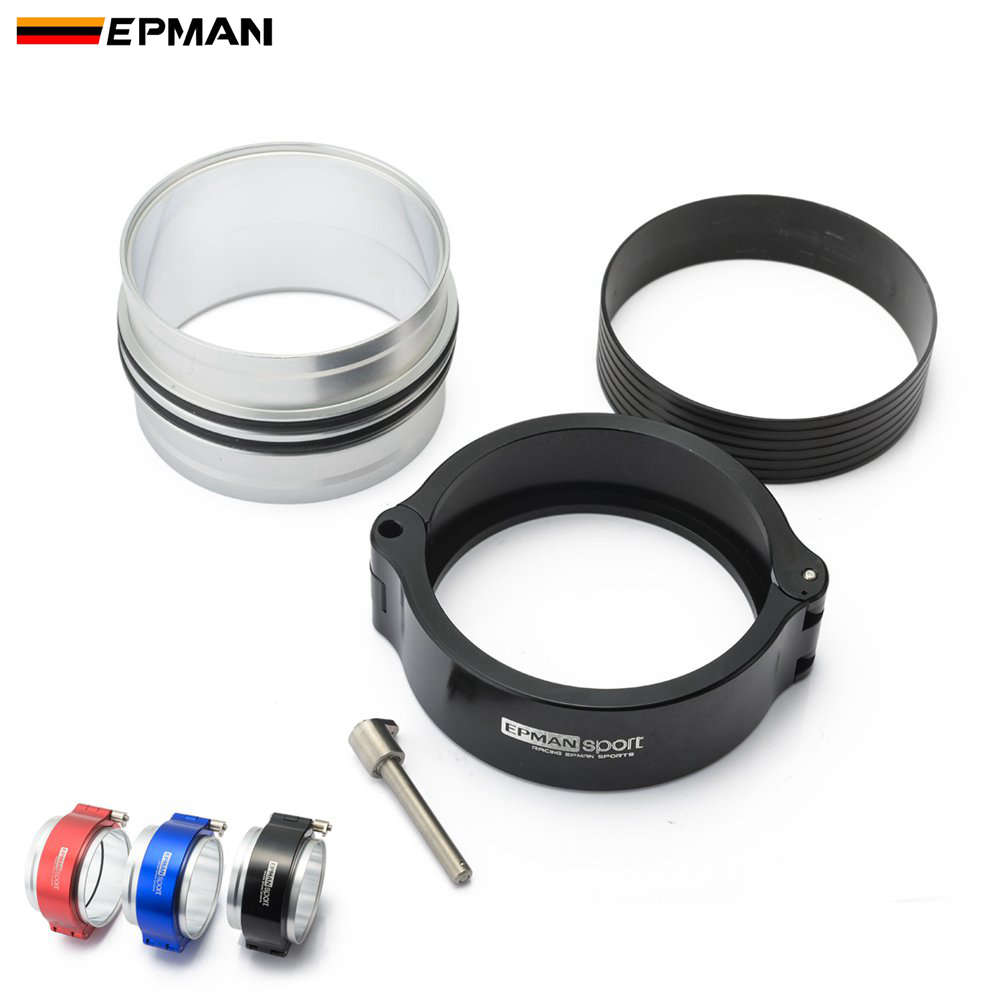 Technical
Product Name
Quick Release HD Clamp
Material Type
High quality Anodized Billet 6061 Aluminum
Color option
Blue,Black, Red
Specification
2.0inch/51mm, 2.5inch/63mm, 3.0"/76mm, 3.5"/89mm, 4.0"/102mm, 5.0"/127mm
Application
For Turbo Exhaust Downpipes Piping; For Throttle Body for Intercooler Pipe; For Turbo System Assembly