EPMAN 10SETS/CARTON Samurai Sword Type Universal Hydraulic Handbrake ebrake Racing Parking Emergency Brake Lever EPAA01G18-10T
Product Code: EPAA01G18-10T
Reward Points:

300

Availability: 500000
Weight:25.00 kg
Item Name:Hydraulic Vertical Handbrake
Item Name: drift handbrake
Placement on Vehicle: Left Right Front Rear
Manufacturer Part Number: Universal E-brake Drifting Locking Parking
Surface Finish: Billet Aluminum Interchange
Replace Item: hydraulic ebrake
Fitment: E-Brake Handle.
Item Type: Main Brake Cylinder & Repair Parts
Type:Samurai Sword Type
****Sold in Carton, one carton includes 10 Sets****
You are buying on 100% Brand New, Never Used or Installed of:
EPMAN 10SETS/CARTON Samurai Sword Type Universal Hydraulic Handbrake ebrake Racing Parking Emergency Brake Lever EPAA01G18-10T
Samurai Sword Hydraulic Hand Brake kit is a handbrake that is essential for any drifting or rally vehicle.
This is a universal product that can be installed onto any vehicle and is specifically designed for Track Racing or Drifting.
The drift handbrake allows the rear tire to be fully locked and makes the vehicle slide sideway.
The hand brake lever can be installed in a Vertical Position for easy access while driving.
Made of Lightweight High Quality CNC Machined Aluminum .
Allows the Rear Tires to be Fully Locked and Makes the Vehicle Slide Sideway.
Direct Replacement for Stock E-Brake Handle.
Color : Red, Black,Purple

(Please remark the color when placing the order.)
(Each Set)
Package Includes:
1 x Samurai Sword Type Drifting E-Brake
Fitment:
Universal fit for most car(Fits Drift Racing or Rally Vehicles with Stock Brake Assembly Removed and enough Clear Installation Room as Stated in Dimensions Provided as Above ONLY)
The 0.75" master cylinder

(PS: there marked on the Master cylinder is 0.7)
gives you a lot of pressure to the brakes, perfect for upgraded breaks.
(normal hydraulic handbrakes are delivered with 0.50" master cylinder).
All items are Brand New unless stated otherwise on the listing.
We sell DIY (Do It Yourself) Items with a few exceptions.We take no responsibility in teaching you how to install.Professional installation is strongly recommended.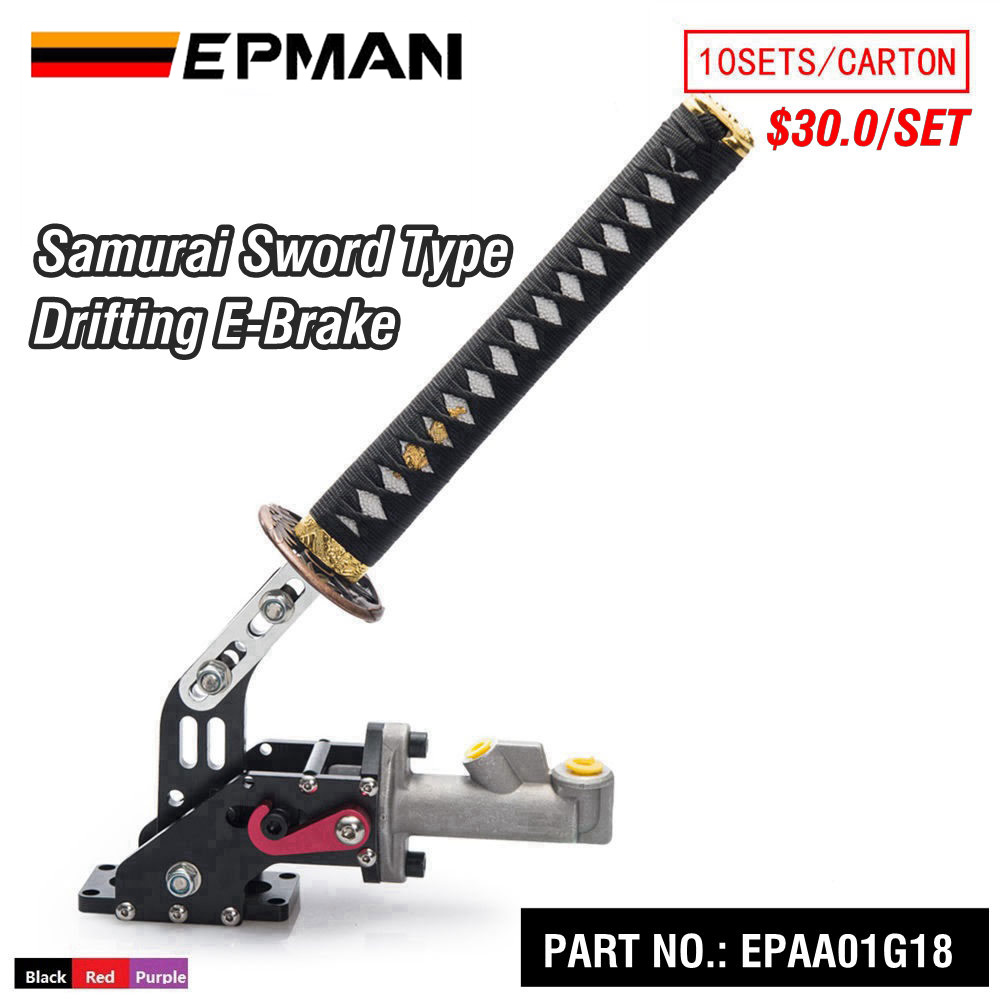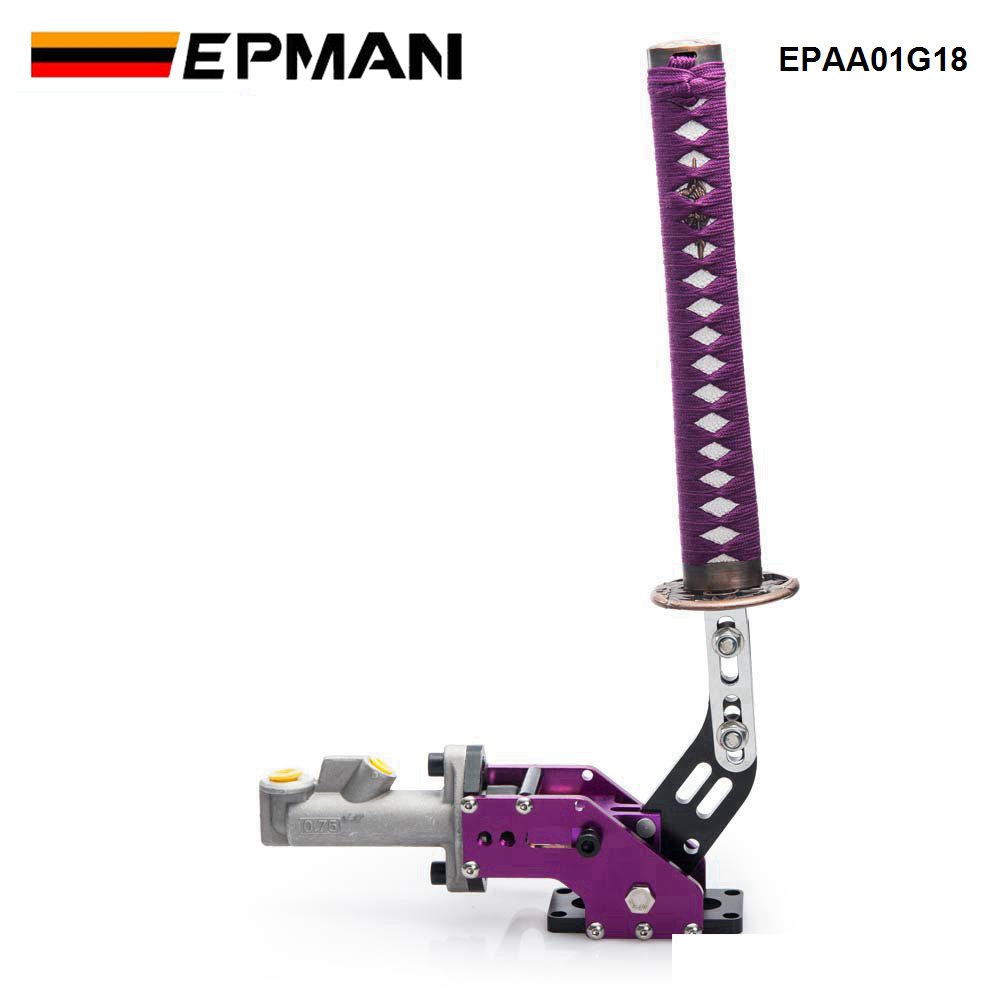 Related Products
Tags: Samurai Sword Type, Handbrake Kit, Handbrake, Hydraulic Handbrake, Hydraulic Vertical Handbrake, drift handbrake