EPMAN New Shifter Box Shifter Cables Trans Bracket Firewall Cable Grommet Shifter Base Plate Whole Set For RSX K-Swap K20 K24 TKB11100
Product Code: TKB11100
Reward Points:

117

Availability: 5000000
Weight:8.30 kg
You are buying on 100% Brand New of:
EPMAN New Shifter Box Shifter Cables Trans Bracket Firewall Cable Grommet Shifter Base Plate Whole Set For RSX K-Swap K20 K24 TKB11100

Specification:
100% quality assurance tested, more responsive, less expensive, easier to install.
Race-spec super strong/ stretch resistant/ flexible/ high strength replacement.
Perfect replacement for the broken shifter box, especially designed for professional core racers.
Eliminate all the bending and looseness that the factory raw plastic box can feel.
A simpler fixing of the elbow position to change the height, meets or exceeds original equipment specifications
Fully adjustable rod end connections.
Add a spherical insert to rod end, allow proper movement at this joint, reduce possible cable bind during shifting.
Threaded cable mounting ends, eliminate the need of the OEM cable clips. Work with OEM clips if desired.
Outer cable, low friction PTFE coated inner liner and heat resistant polyethylene outer covering.

Application:
* For Acura RSX/Type-S manual transmission.2002-2006
(No modification need for RSX application, still keep center console cover on.)
* For Honda Civic K-Series Swap K20A/A2/A3/Z1 K24A EF, EG, EK, DC2.1988-2000
* For Acura Integra K-Series Swap K20A/A2/A3/Z1 K24A EF, EG, EK, DC2.1994-2001
(K-Swap chassis will require removal of center console piece and cup holders.)
* Not fit K24Z7 Transmission,Only Manual Transmission!.
* Vehicle compatibility charts are for REFERENCE ONLY. (check the type and size to match your needs).
Material & Color:
Material:made of high quality Stainless Steel, Aluminum & Iron.
Color:as picture.

Package Included:
1x Shifter Lever;
1x Shifter Gear Base;
2x Shifter Cable;
1x Transmission Bracket;
1x Shifter Base Plate;
1x Shifter Cable Grommet (As Picture shows)
Installation Steps:
* Install Shifter Base Plate & Base:
1. Anchor front 2 points to install shifter base plate.
2. Drill 2 holes and clean up.
3. Apply glue and install base plate.
4. Install gear base by bolting 4 points with spacers.
5. Install 2 shifter cables to base. Tighten corresponding 2 screws.
6. Install the gear lockout according to your actual needs and done.

* Install Shifter Cables & Trans Bracket:
1. Take console and shifter box out.Loosen 2 pins, 1 metal pin and 1 twisting clip of shifter cables.
2. Push down rubber cover where cables run into. Keep pins and rubber.
3. Open hood, loosen cotter pins and metal pin on the end of shifter cables.
4. Pushing inside the car, pull cables out of engine bay. Install new trans bracket. One side need spacer.
5. Install new shifter cables on trans bracket.
6. Connect shifter cables to shifter seat.

Note:
1.
Will come with everything you see in the picture. Please allow difference due to manual measurement.
2. Please check that the picture matches before purchase. The color of the actual items may slightly different from the listing images due to different computer screen, thanks for your understanding.
3. For any inquiries or special requests such as larger amount ordering please write to us.


*No installation Tool & No instruction is Included, Professional Installation is Recommended*
All items are Brand New unless stated otherwise on the listing. We sell DIY (Do It Yourself) Items with a few exceptions.
We take no responsibility in teaching you how to install. Professional installation is strongly recommended.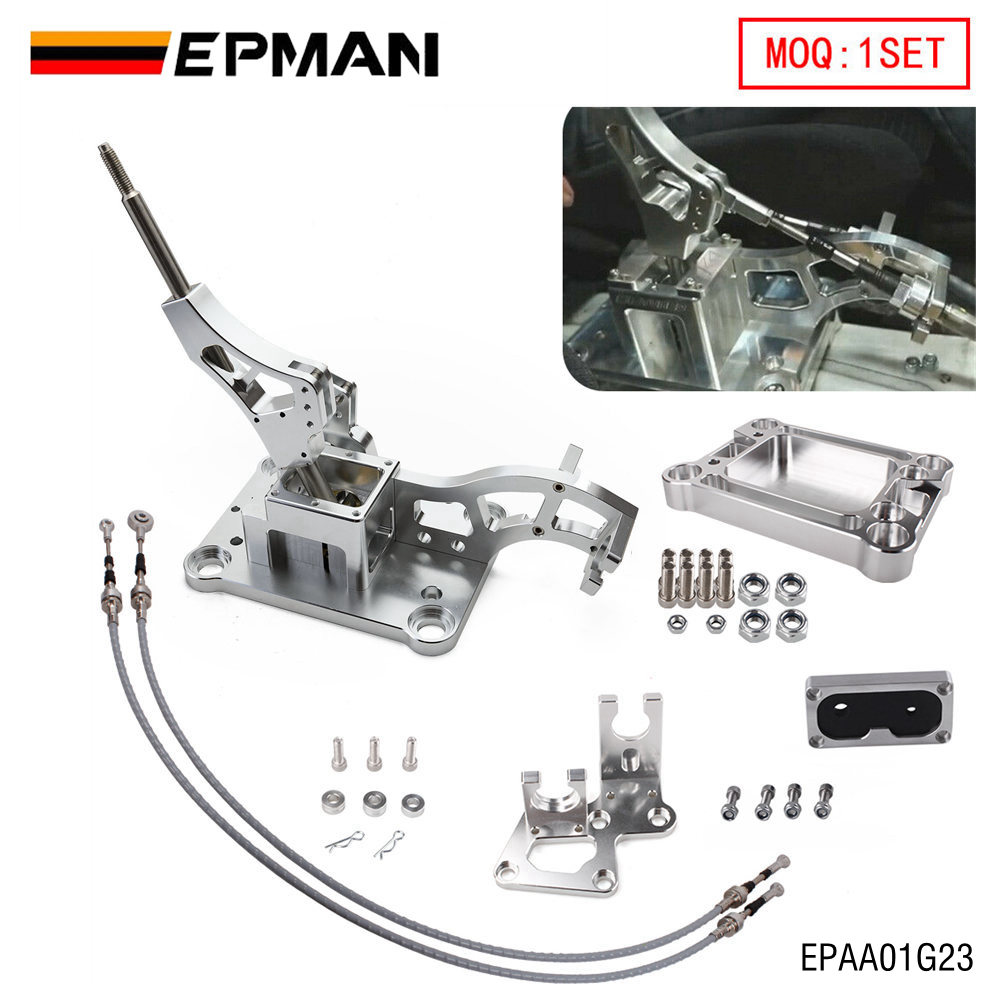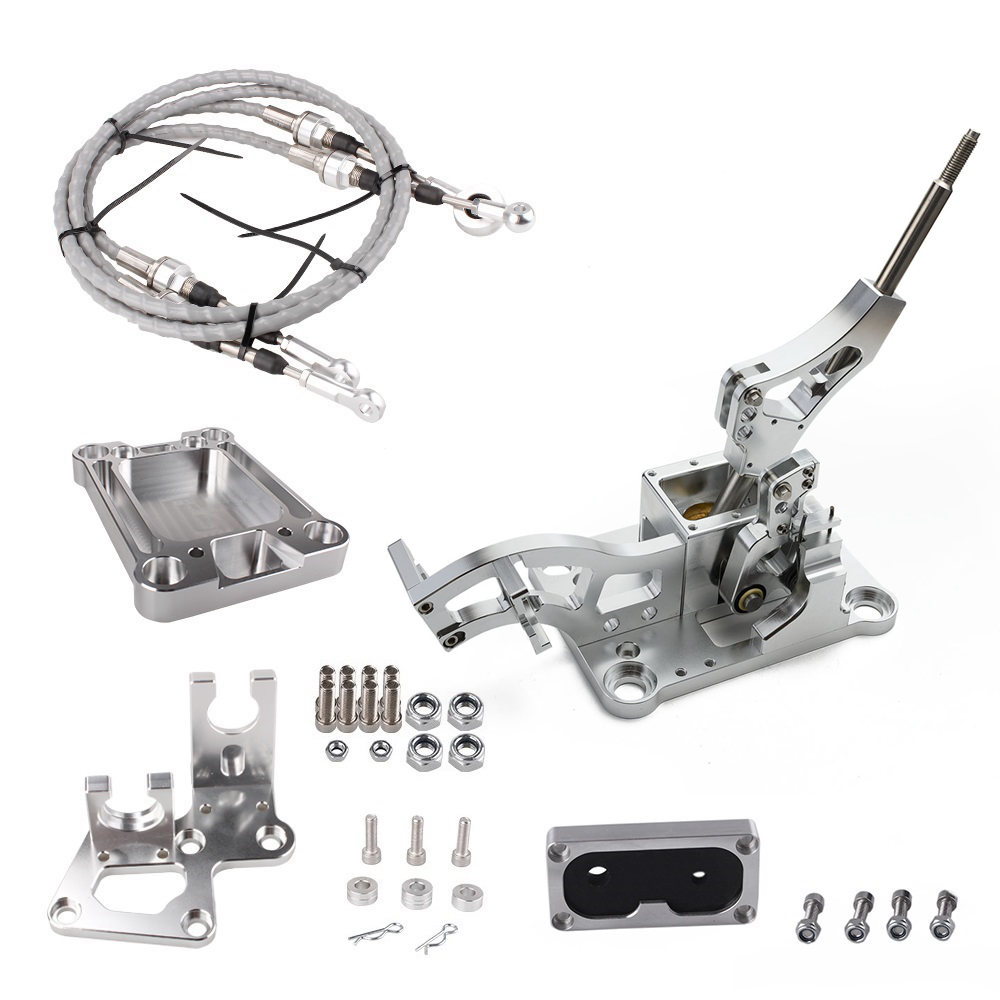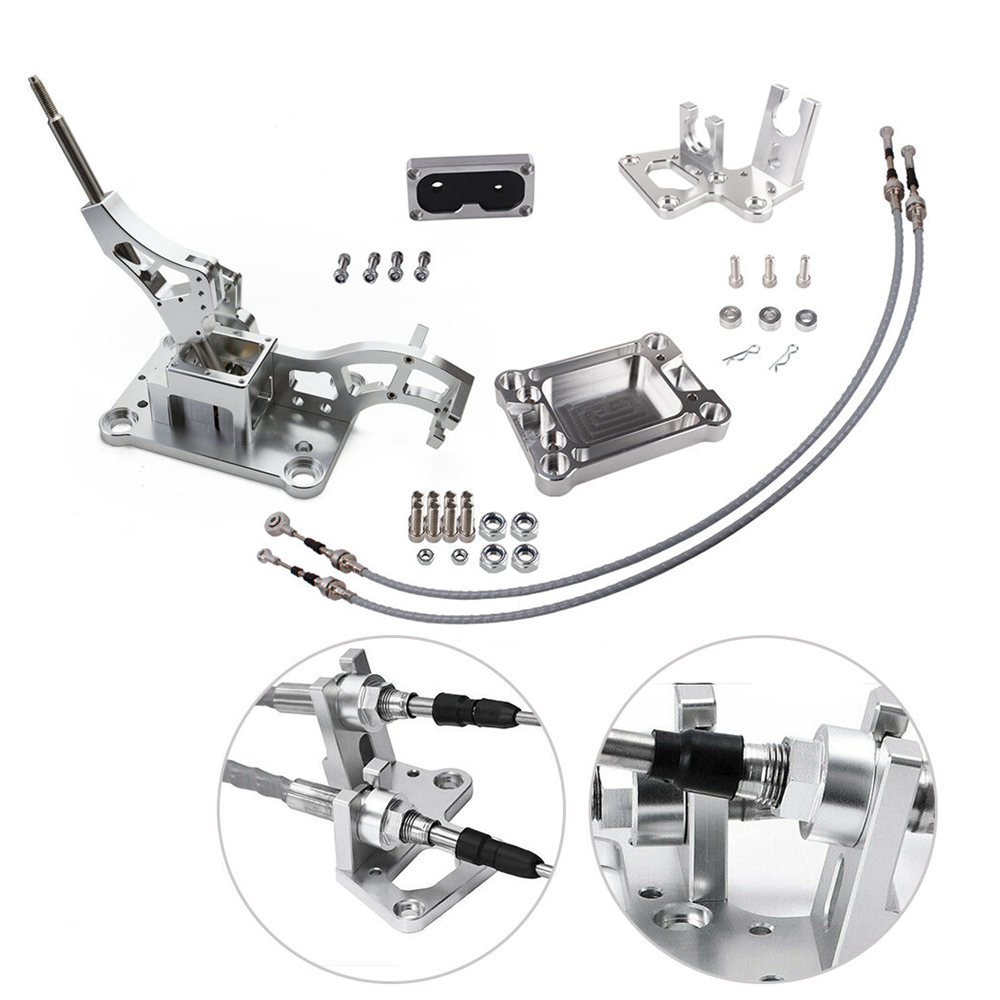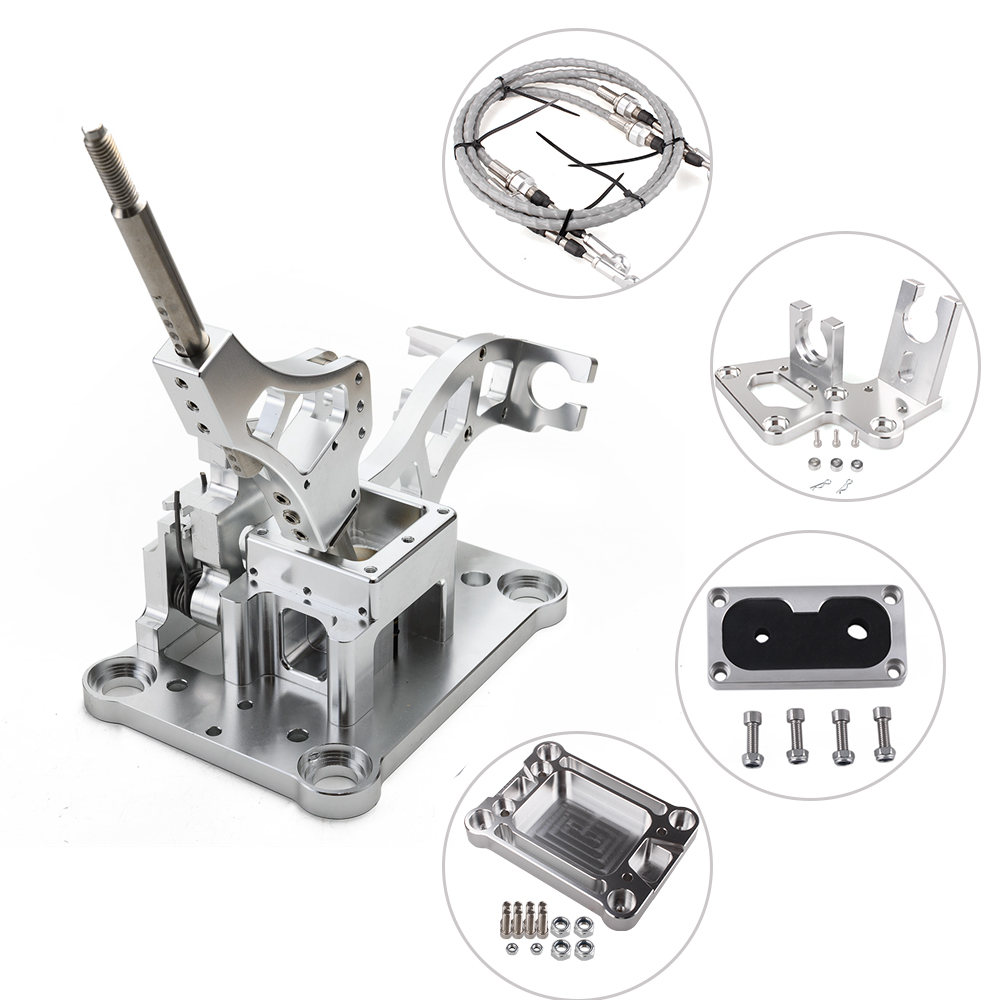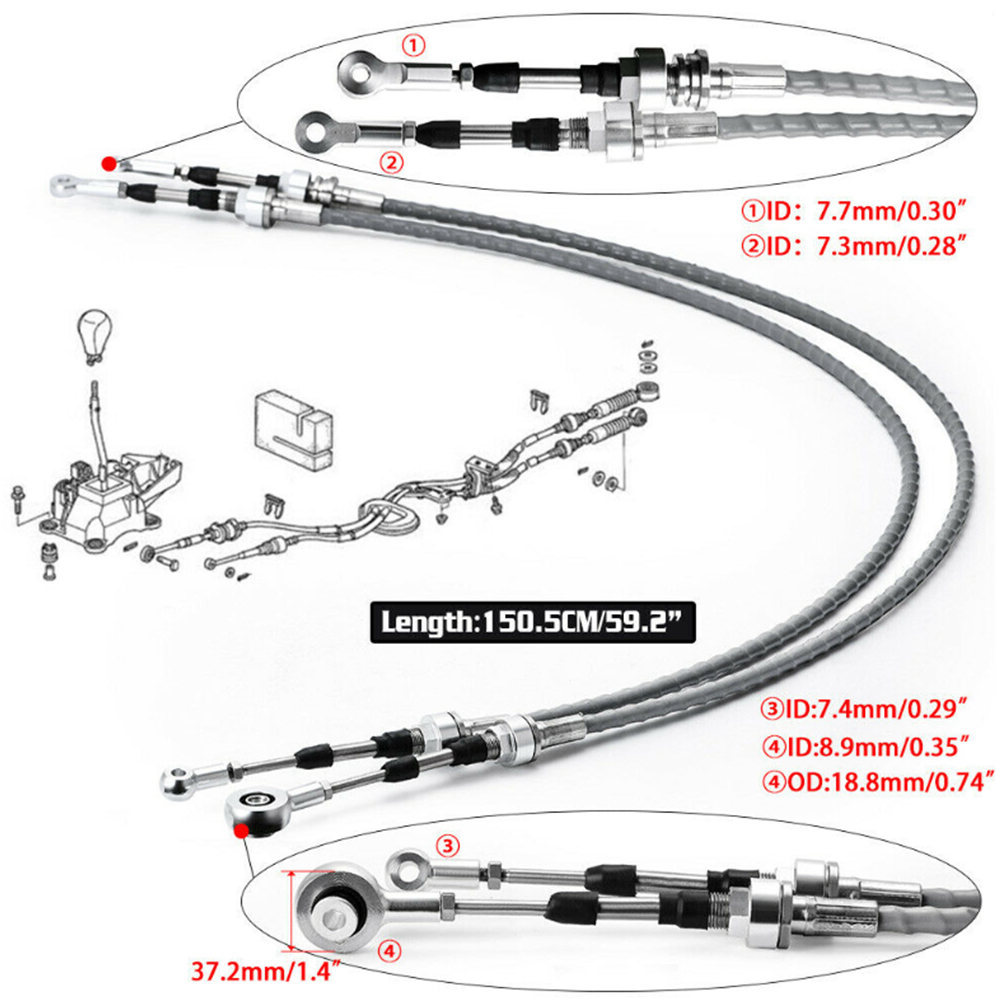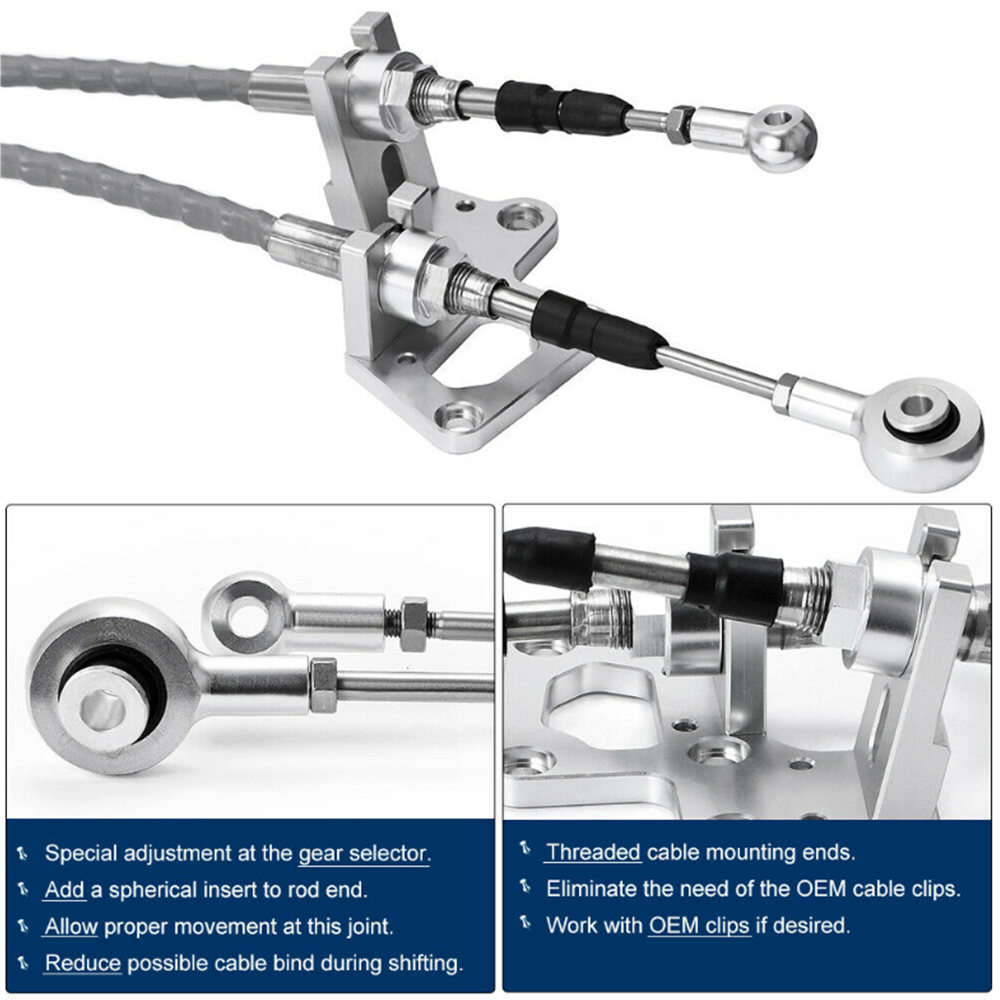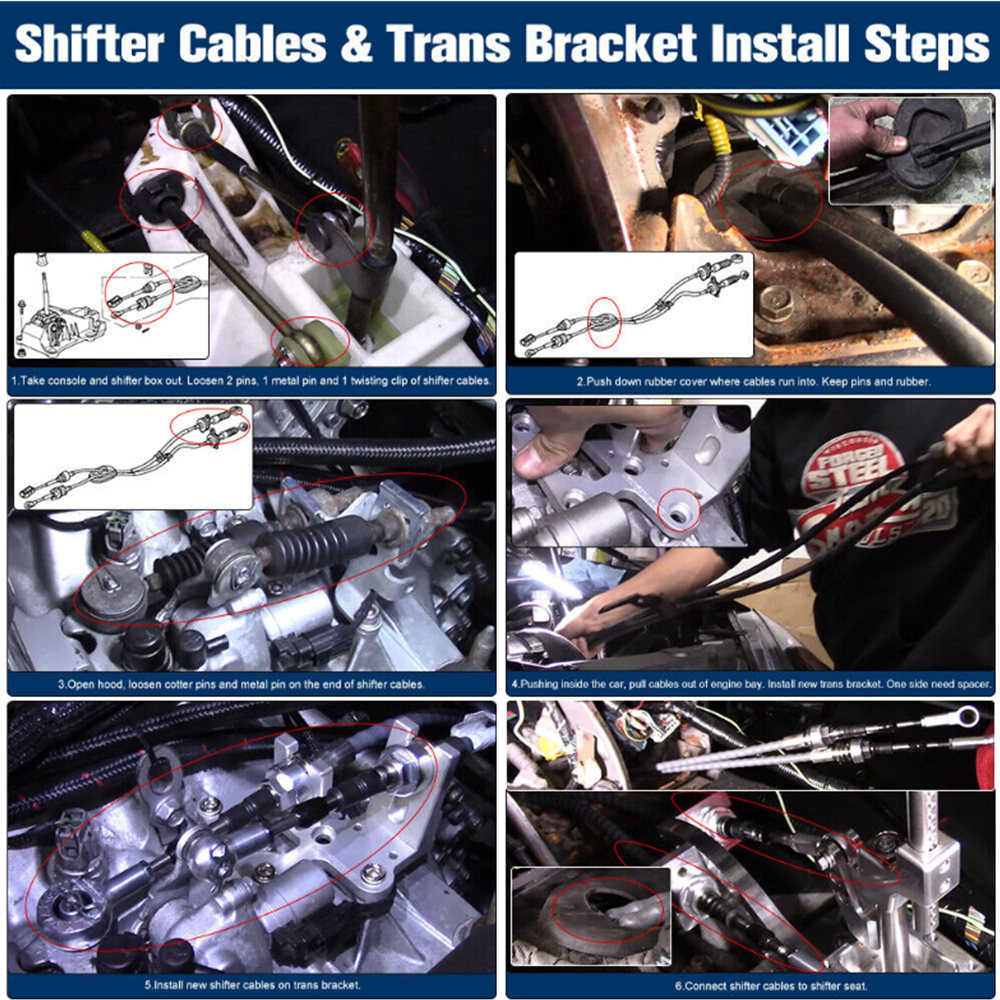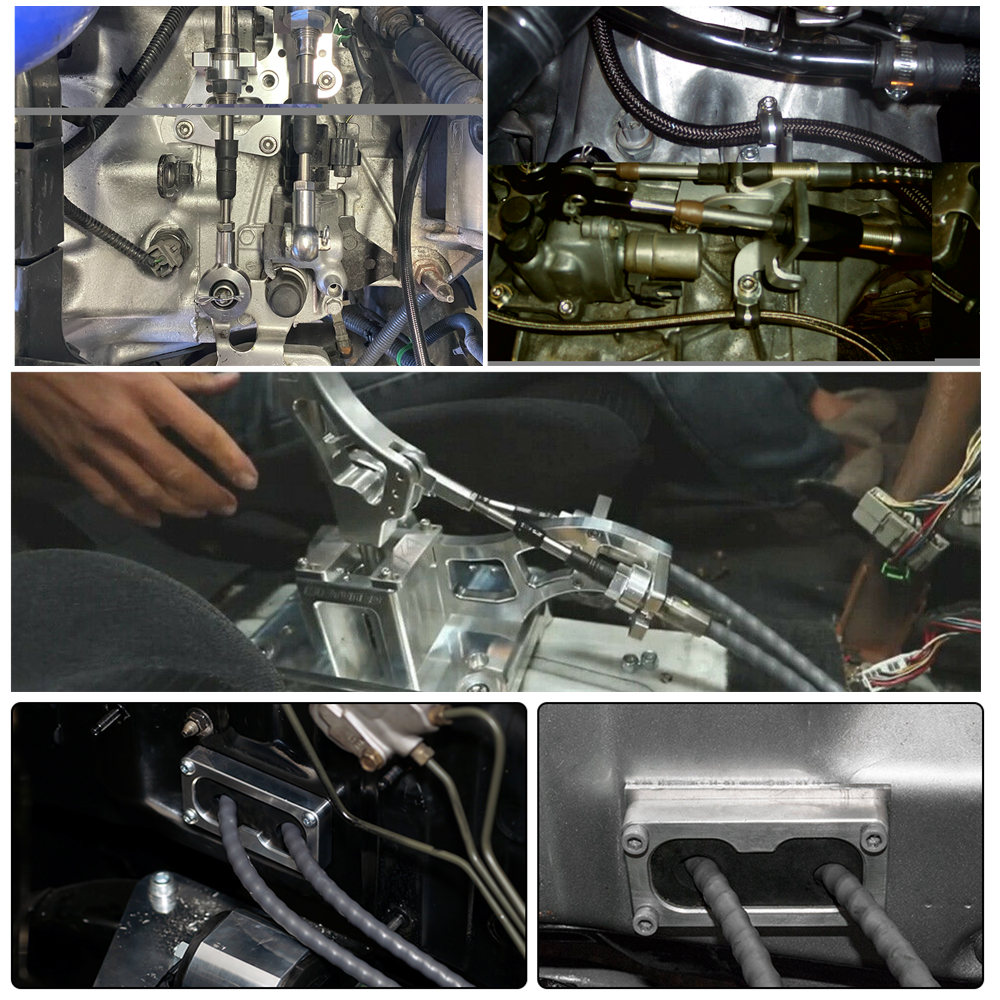 Related Products
Tags: Shifter Cable, Trans Bracket Shift Linkage, Shifter Cable Trans Linkage, Shifter Gear Base, for Acura RSX‑S K20 K24 K-Series, For Honda Civic, Shifter Lever, Transmission Bracket, Shifter Base Plate, Shifter Cable Grommet