EPMAN AN4/AN6/AN8/AN10/AN12 Aluminum Anodize Finish Male/ Female 90 Degree Flare Bulkhead Fitting Adapter TKGZMAN
Product Code: TKGZMAN
Reward Points:

1

Availability: 5000000
Weight:0.05 kg
You are buying on 100% Brand New of:

EPMAN AN4/AN6/AN8/AN10/AN12 Female to Male 90 Degree Swivel Adapter Aluminum Fuel Fitting TKGZMAN

Specification:
Material: Aluminum
Color: Black
Style: AN Female to Male Flare Bulkhead
Bent Degree: 90 Degree

Available Fitting Size: AN4/AN6/AN8/AN10/AN12

Fitting specs:
* Part No.: TKGZMAN4 Size: AN4 7/16"-20UNF
* Part No.: TKGZMAN6 Size: AN6 9/16"-18UNF
* Part No.: TKGZMAN8 Size: AN8 3/4"-16UNF
* Part No.: TKGZMAN10 Size: AN10 7/8"-14UNF
* Part No.: TKGZMAN12 Size: AN12 1'1/16"-12UNF

Application:
Universal Compatible with water, coolant, air, oil, and most fuels.

Product Content:
* 1 x Fitting

Features:
-The swivel 360° elbow design allows you to get things reasonable tight while still maintaining the swivel functionality so that you can ensure a proper connection and positioning before doing that final tightening down to lock everything into position.The swivel fitting has 37-degree "AN" sealing angle design assures leak free performance.

Description:
One-piece, CNC-machined T6061 billet aluminum design ensures the most direct path for unrestricted and redirected flow. Lightweight and compact for tight confines, these pro flowing attach directly to hose ends without adapters.
Black anodized lightweight 6061 AN aluminum fitting provides maximum flow and do not require sealing compound or Teflon tape, one-piece reusable fittings.
Great for any liquid or gas application where a high-flow splitter is needed.
One-piece design is compact and lightweight. This eliminates leaks due to poor solder joints or leaky O-rings due to CNC manufacturing process.
CNC-machined from one-piece 6061-T6 billet
Hard-anodized coating is compatible with alcohol, exotic fuel-additives, water and oil
High flow capacity

All items are Brand New unless stated otherwise on the listing. We sell DIY (Do It Yourself) Items with a few exceptions. We take no responsibility in teaching you how to install. Professional installation is strongly recommended.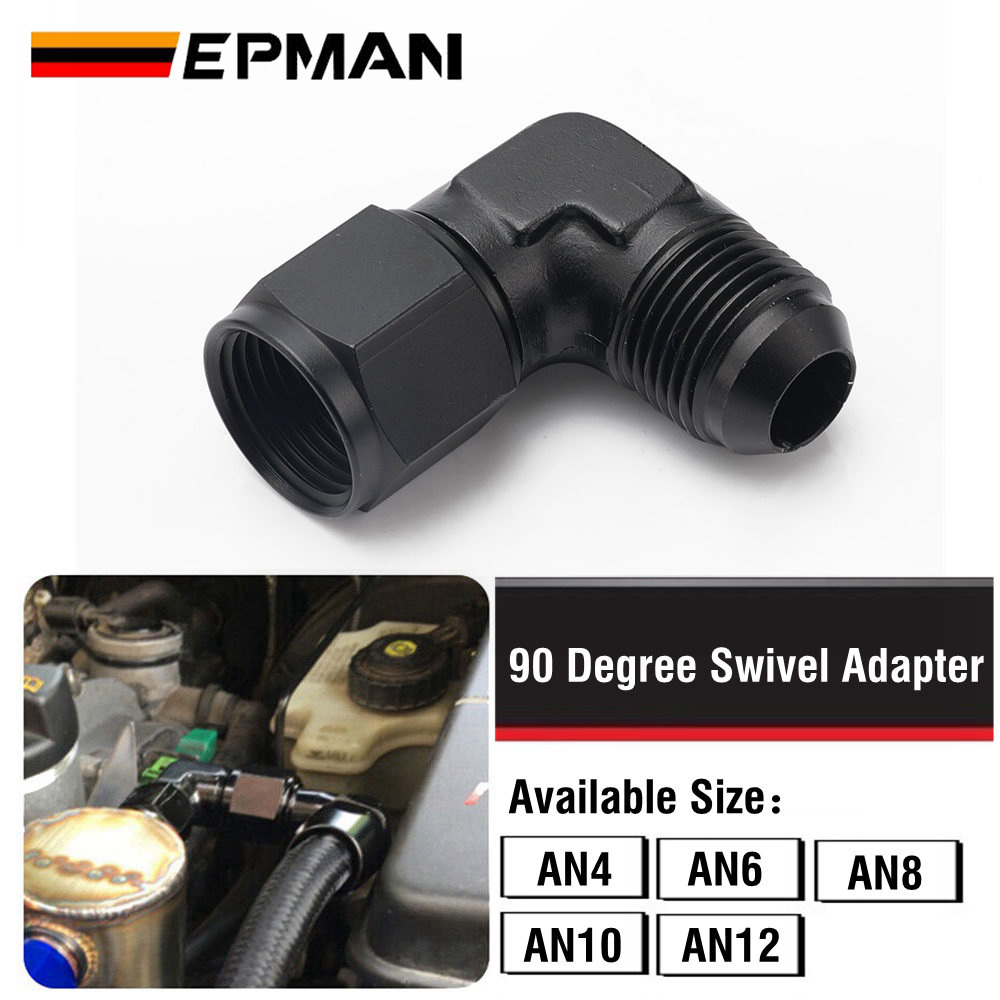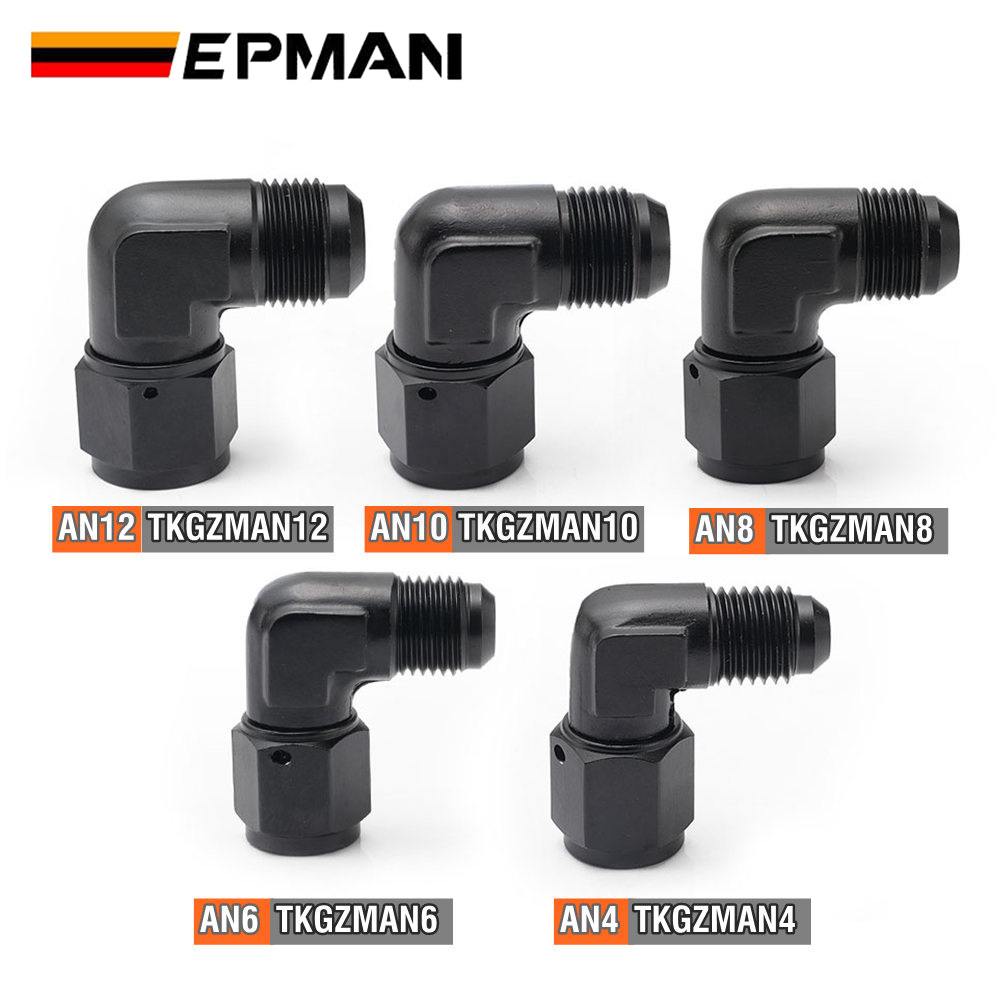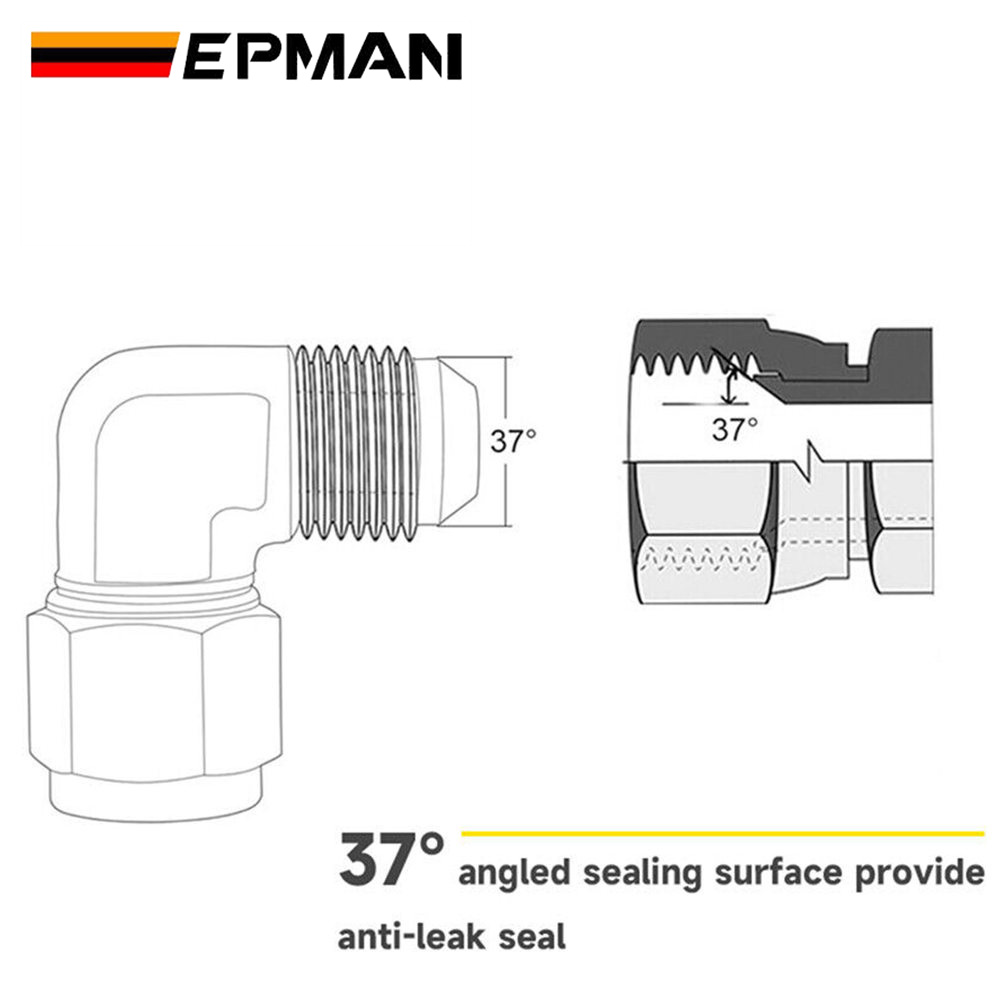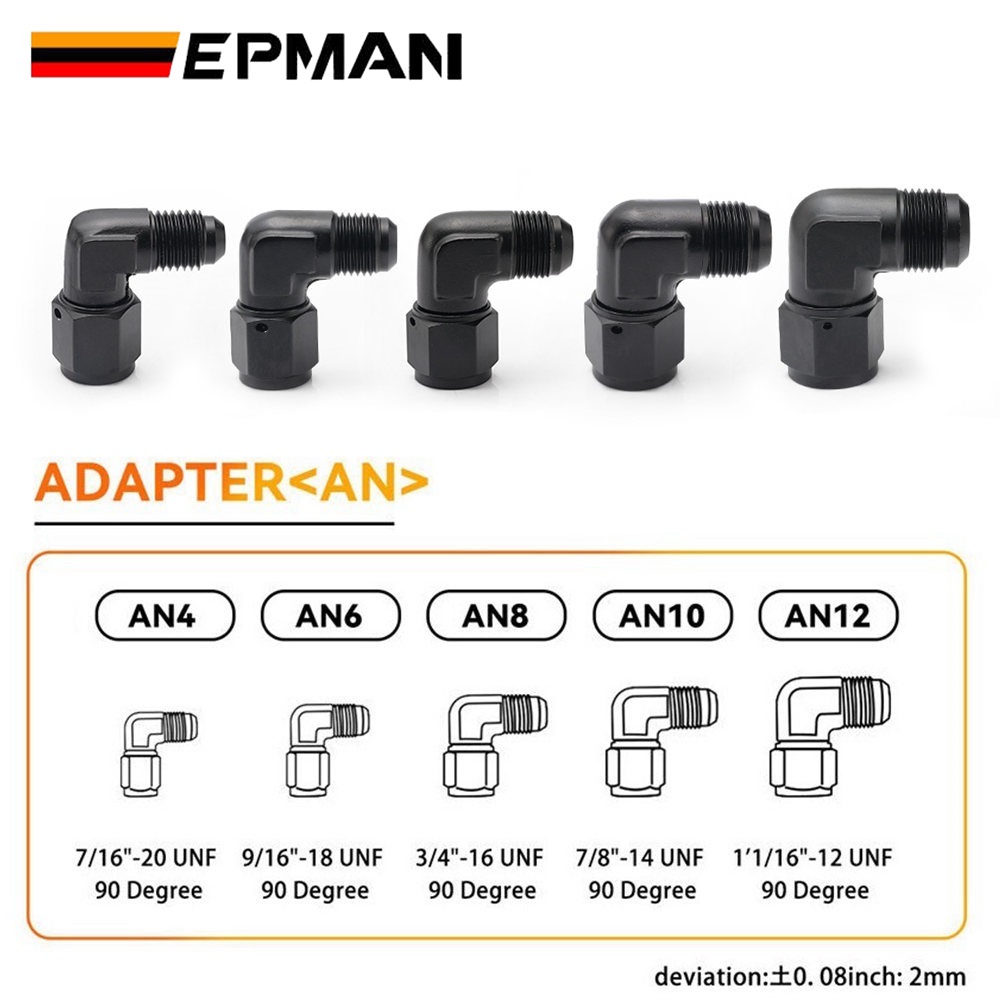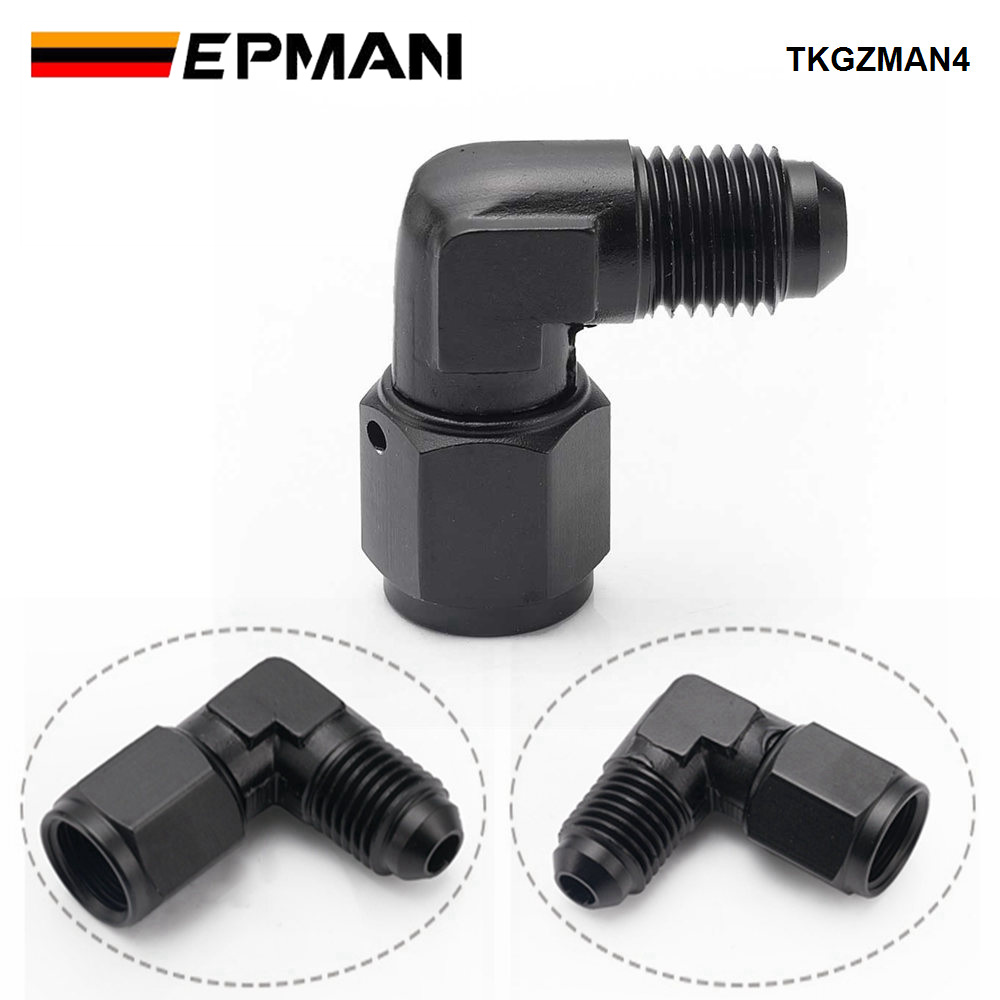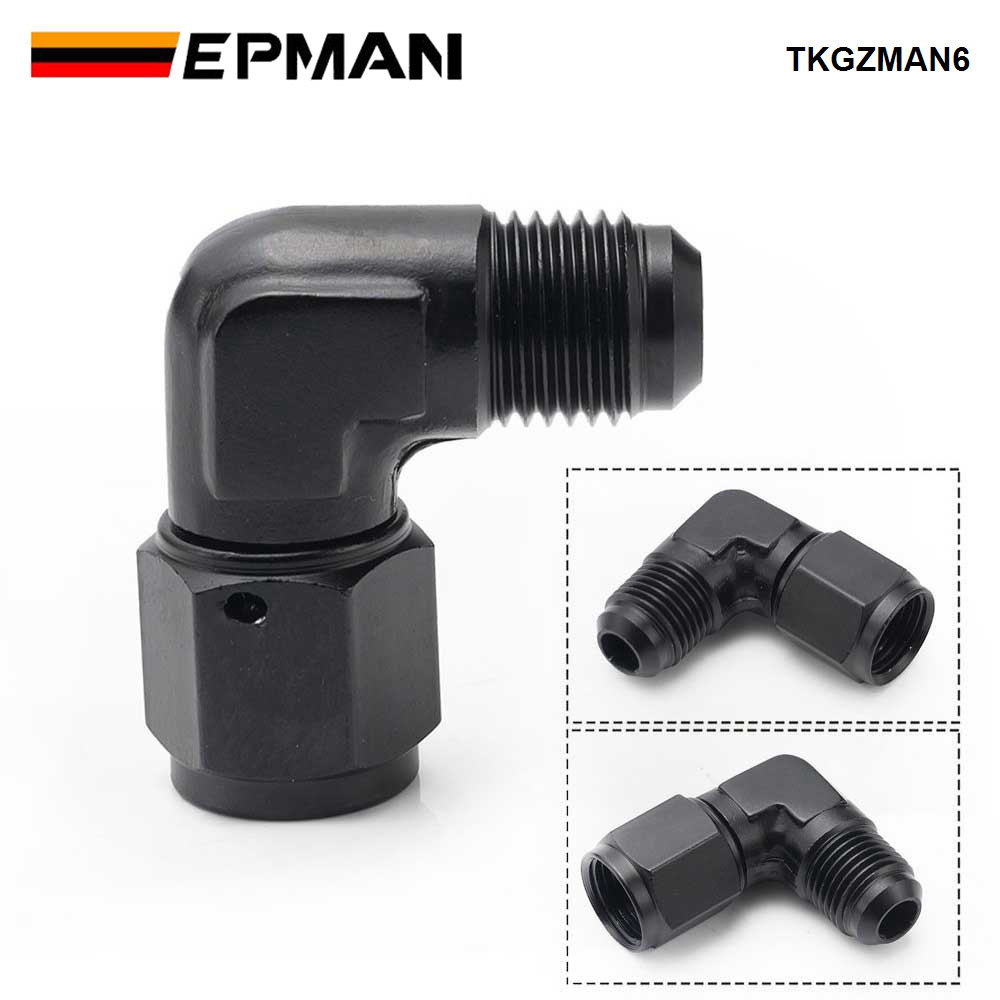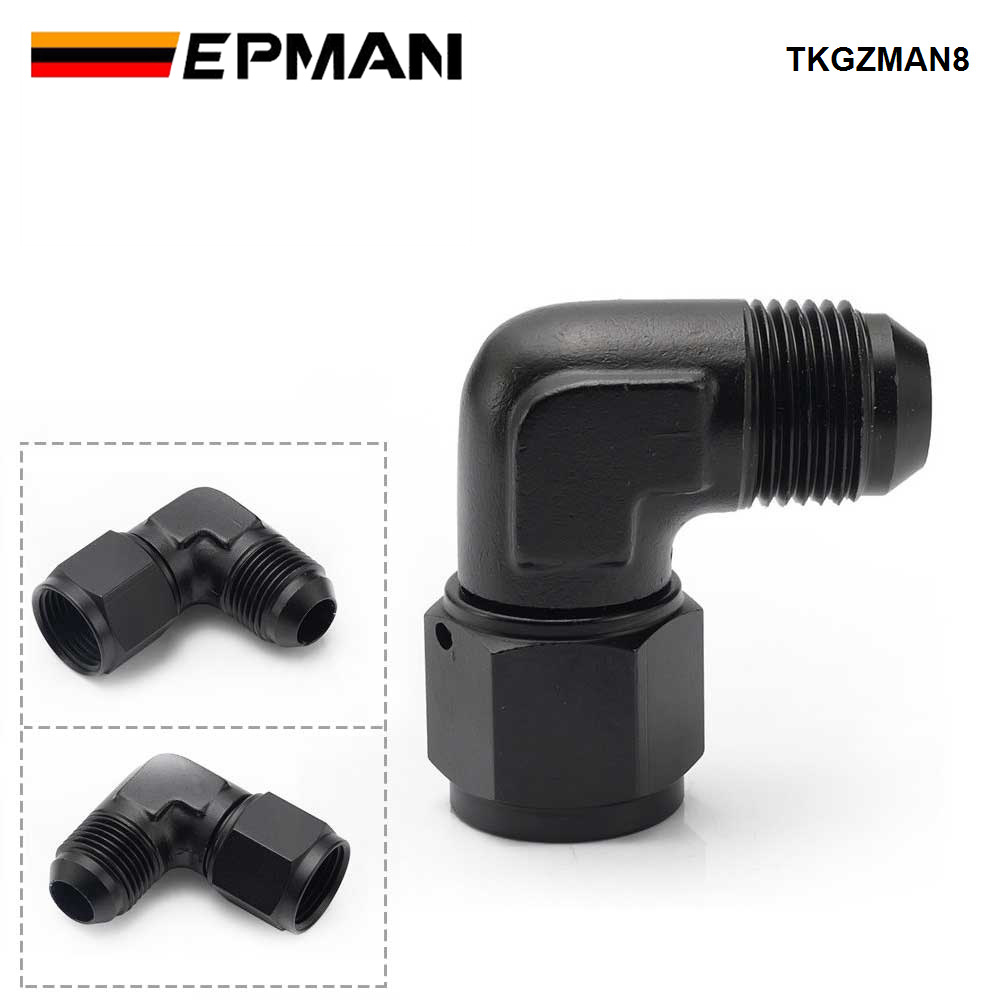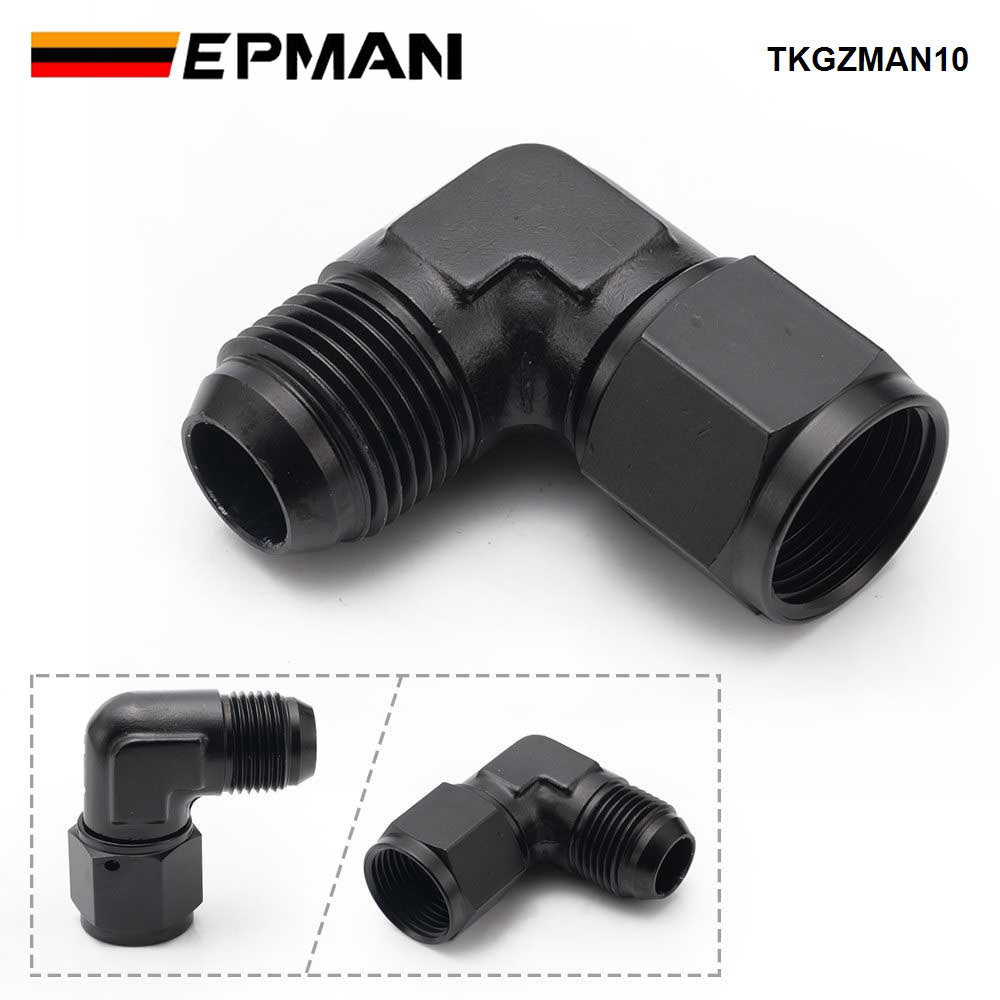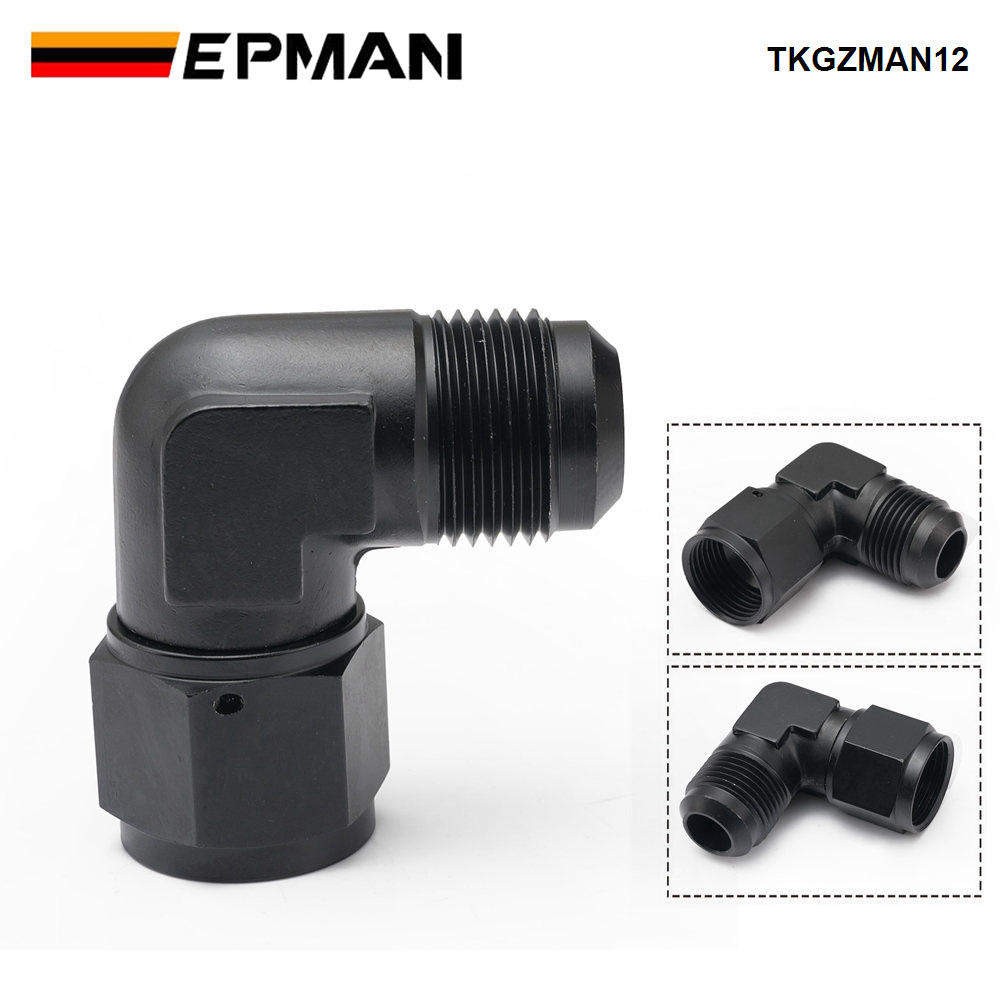 Related Products
Tags: 90 Degree, Swivel Adapter, AN Female to Male Flare Bulkhead, Hose Fitting